Happy 2017! We are all probably on the healthy bandwagon at this point still, but these chocolate crescent rolls with candied pecans will give you a quick and easy chocolate fix when you need it!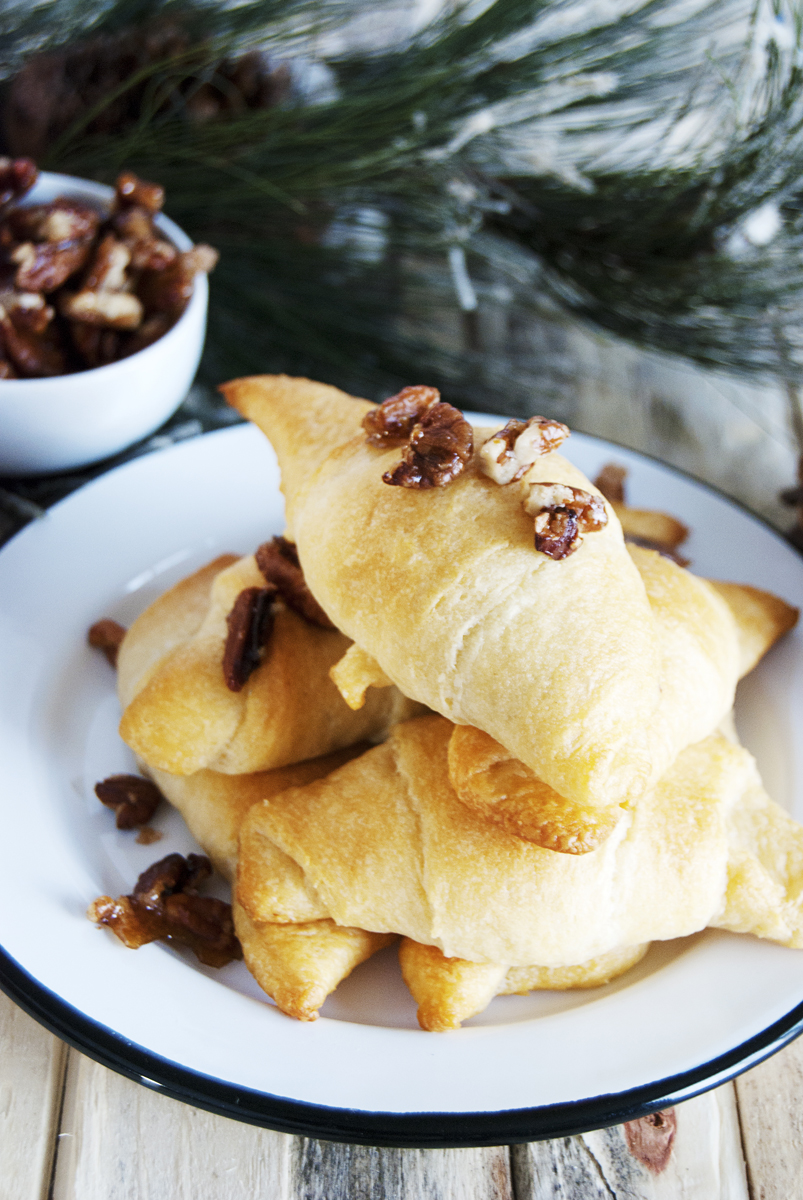 This post may contain affiliate links. Please click here to read my full disclosure policy.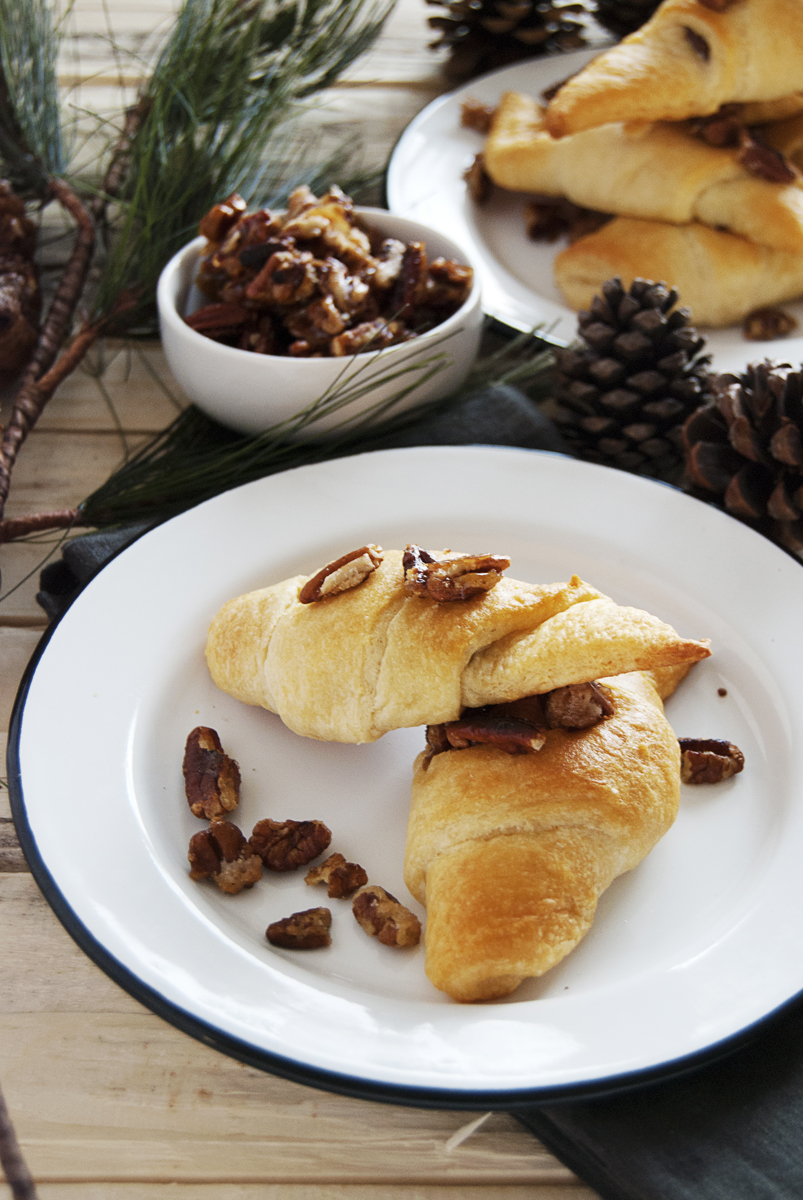 It's a new year! It felt really fast this year. Like really really fast. Maybe it was the whole "flying to Hawaii and back in six days and feeling like I haven't slept all week" thing for me, but did you guys feel like this 2017 year snuck up on us real quick? I mean, I'm not complaining: it is going to be a good one, I just know it!
So yes, we are on the healthy train. The whole wheat, multigrain, high fiber, low calorie, healthy train. The hubby? Not so happy about it, but when we wrote out our 2017 goals for this year we both wanted to lose weight and be more healthy. And so here it is: a revamp of our diets and new exercise routines! I'm excited to bring some healthy recipes to the blog too, along with keeping some of the same type of tasty indulgent foods as before, of course!
Related: Quick Chocolate Strawberry Oatmeal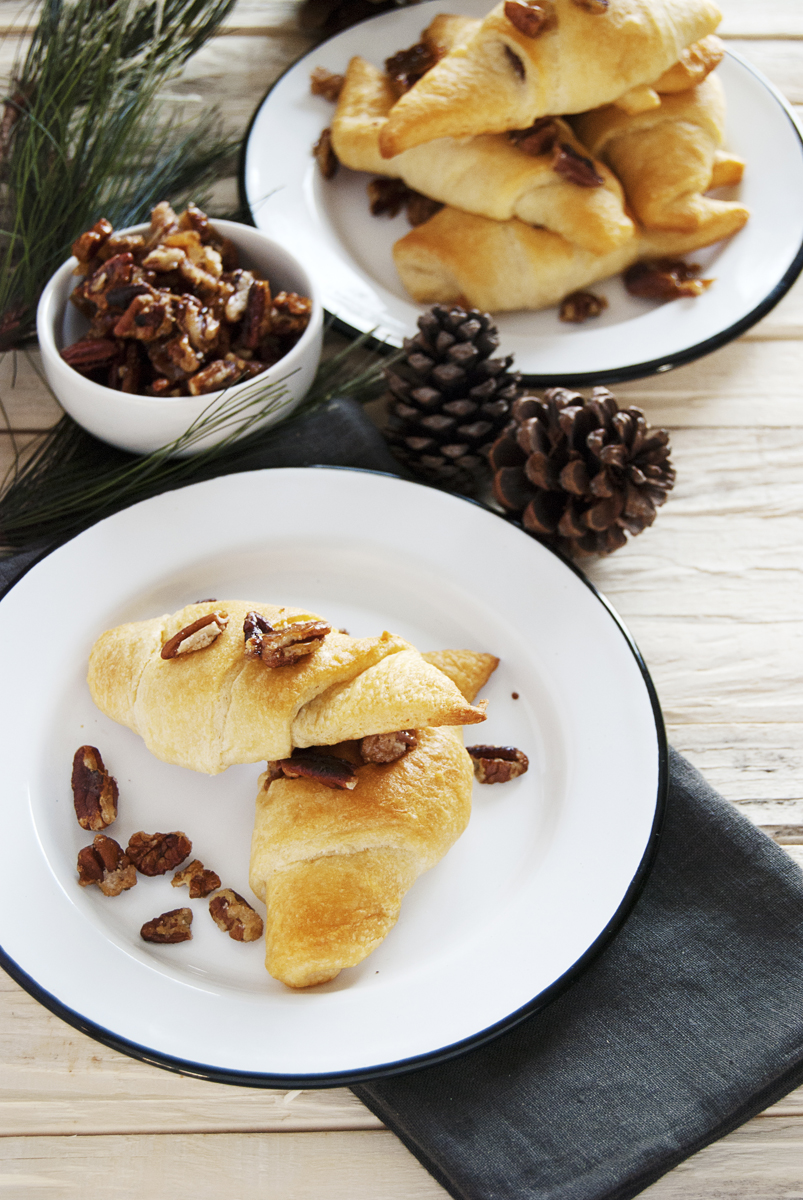 Today is about those little tasty dessert snacks that we all need in our lives once in a while. It's about moderation, of course, and just one or two of these little guys will satisfy any chocolate-lover's cravings – even mine! I made a classic chocolate croissant as the base and then candied some pecans to pair with them. These are best served right out of the oven, but can be easily reheated in the oven or microwave!
Related: On Holiday Traditions: Peanut Butter Chocolate Kiss Cookies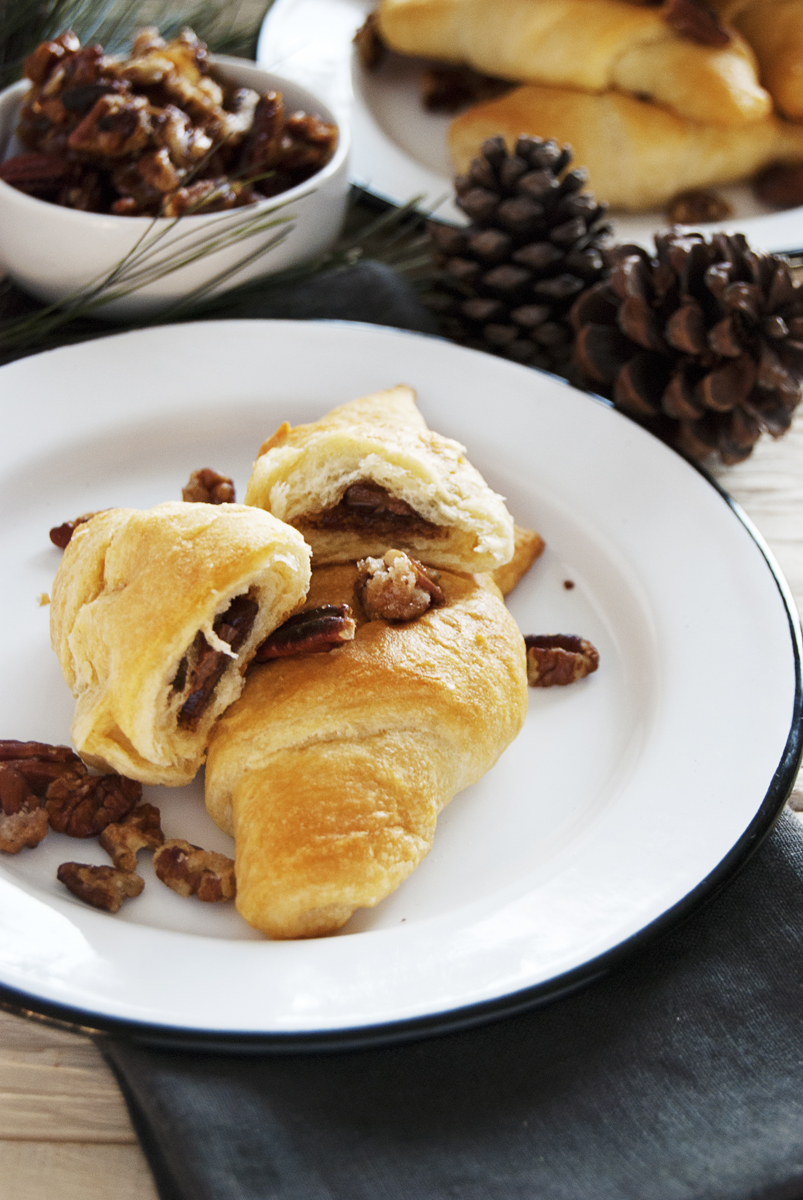 Now it's your turn: what is your favorite snack to have this time of the year? Share with me by commenting below!