These chocolate cardamom tarts feature a rich chocolate custard base infused with toasted cardamom, fresh bananas, toasted pistachios and homemade whipped cream all in a miniature size!
This post may contain affiliate links. Please click here to read my full disclosure policy.
So last month was National Chocolate Lovers Month. Which is not surprising, considering February also houses the infamous Valentine's Day. But I say, we should be celebrating chocolate all year long! Obviously!
Related: Chocolate Crescent Rolls with Candied Pecans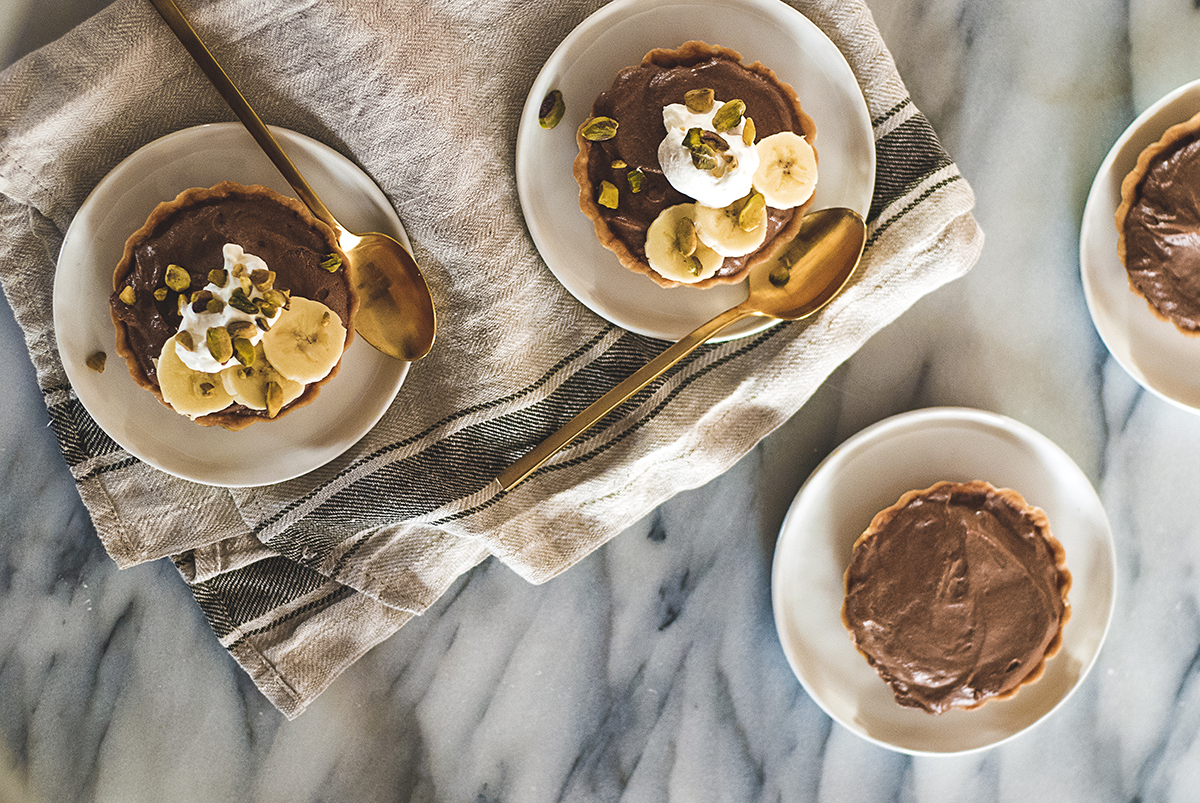 Today's recipe is definitely an ode to chocolate, with a bunch of other accompaniments that compliment it oh so well! I love it when a chocolate dessert recipe has a little bit of a spiced surprise in it, and these chocolate cardamom tarts really hit the spot. I can't wait to bake up a batch in our new kitchen!
Related: Banana and Chocolate Nutella Custard Tarts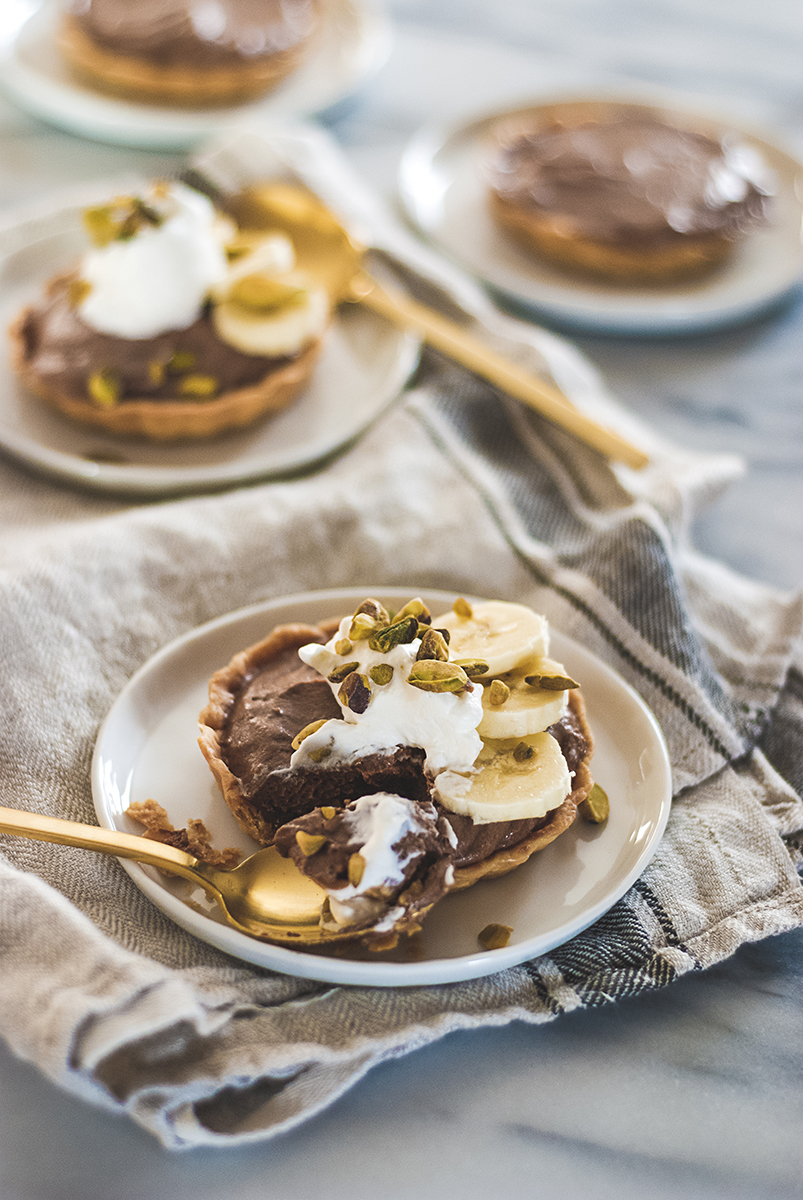 The tarts use a regular pie crust for the base, and then they are filled with a super luscious and creamy cardamom-infused chocolate mousse. This mousse is crazy good, you guys! Then I topped them with sliced bananas, toasted pistachios, and homemade whipped cream. However, you could substitute out for your favorite fruits or nuts, like strawberries or walnuts!
Related: Mini Chocolate Cakes with Marshmallow Mint Whipped Cream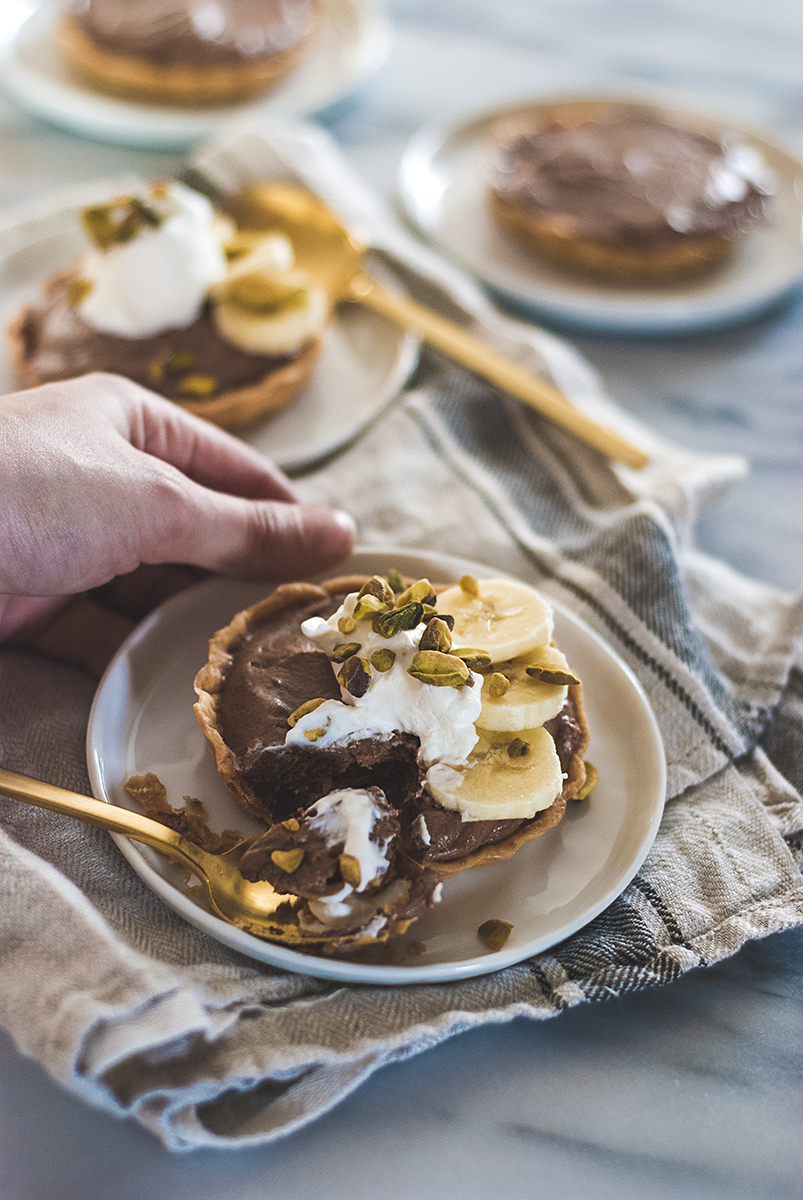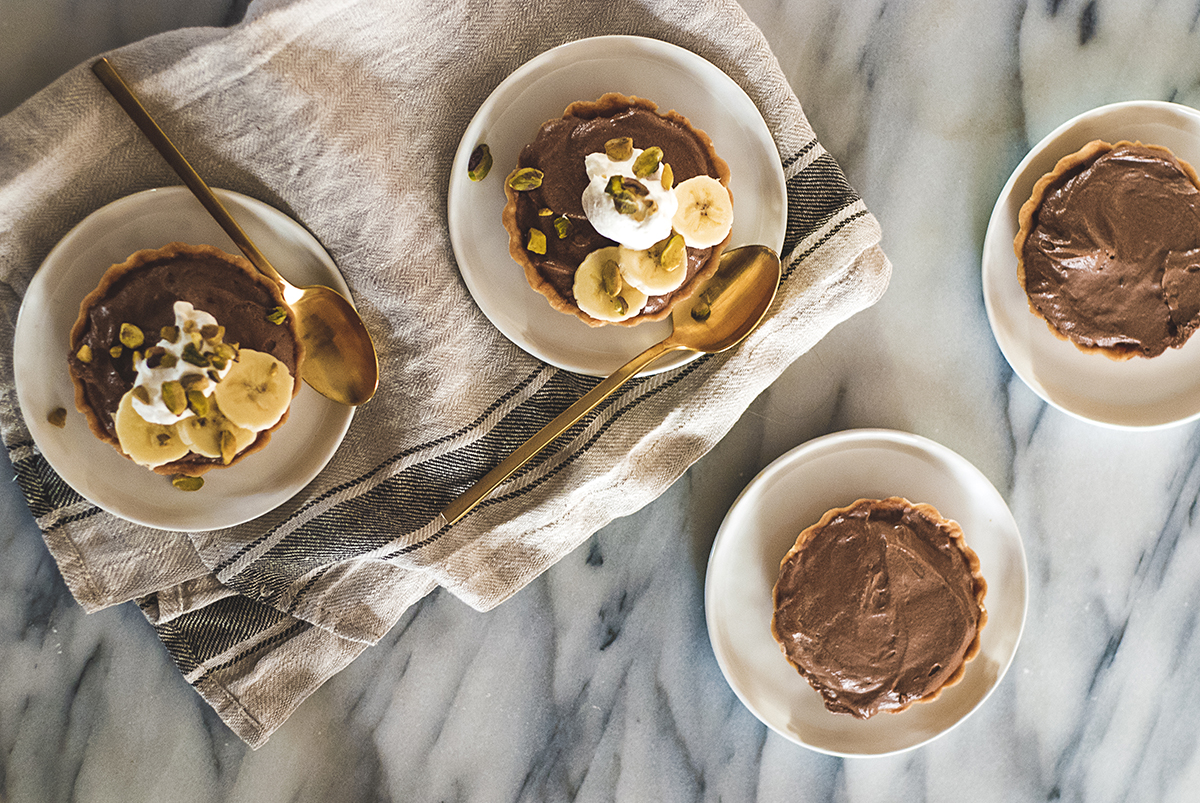 Now it's your turn: what is your favorite way to celebrate our collective love for chocolate? Share with me by commenting below!