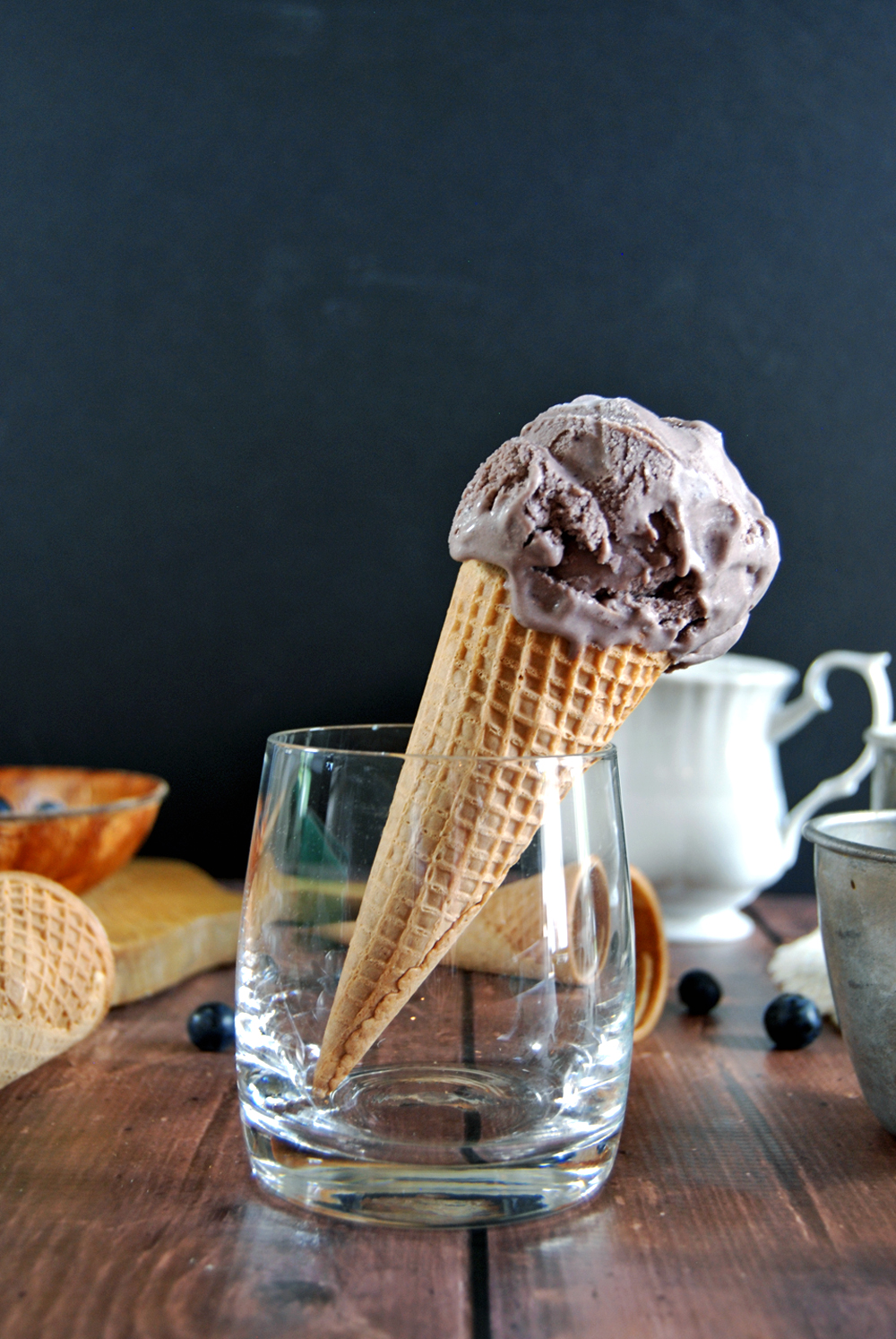 Self serve froyo shops are perhaps the greatest creation to ever be added to the culinary world. I mean, am I right? You get to walk in there and pick from at least a dozen flavors of frozen yogurt. Then, the toppings and sauces bar turns us into a creative force to be reckoned with. And then you get to eat it all! Preferably not all of it during the car ride back home, but you know, sometimes, it happens.
For a while now, I have been really hooked on one particular combination of frozen yogurt and toppings that I whipped up at our local Bloomberry: chocolate and blueberries. Not exactly common, I know. I first had this flavor combination at Cliff Bell's, an incredible jazz restaurant in downtown Detroit. (I highly recommend this restaurant if you are in the area!) During one of our evenings there, we chose a chocolate pudding dessert with a tart surprise at the bottom of the dish: fresh blueberries! It was unexpected, yet delightful.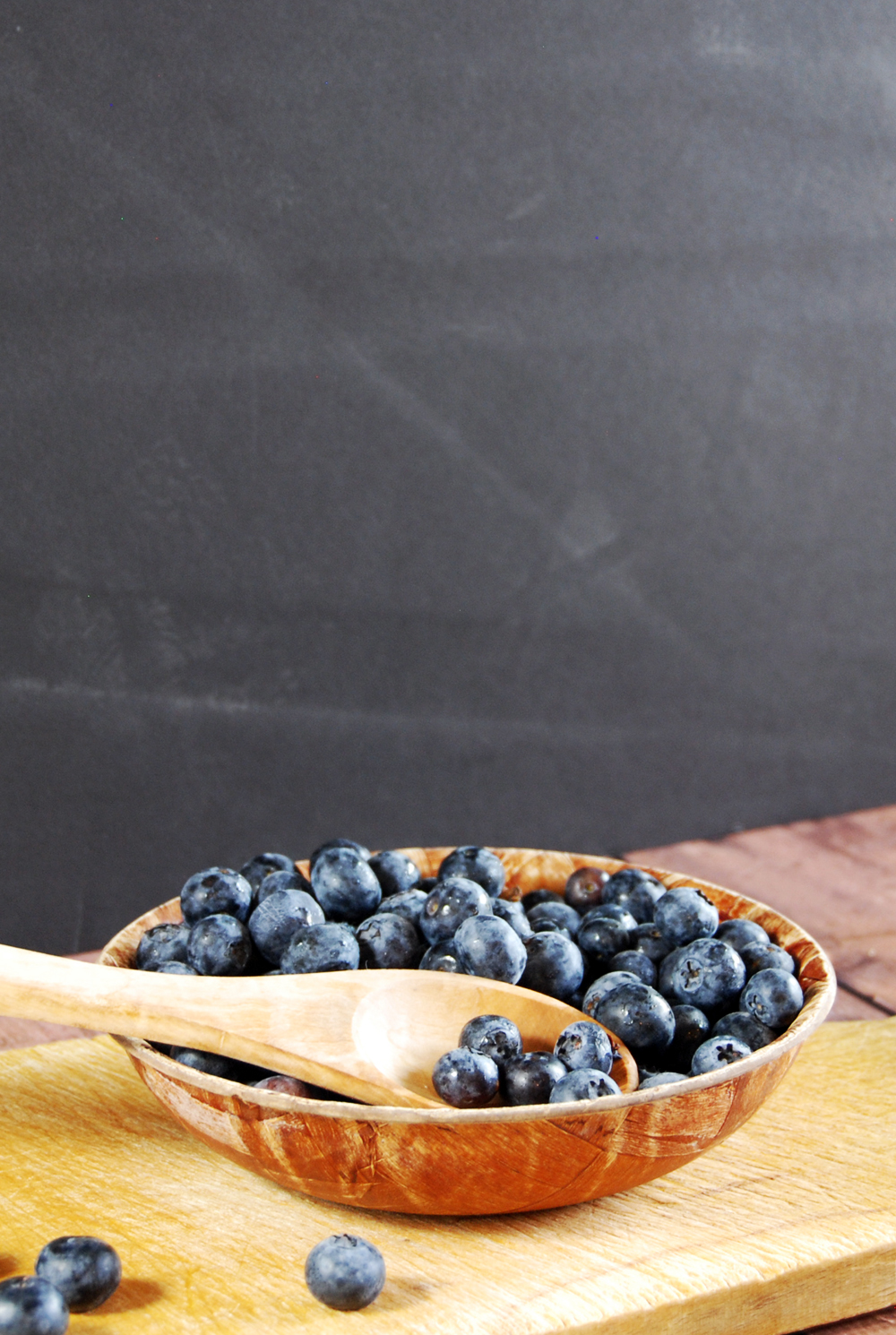 So when we first started going to Bloomberry, I decided to give this flavor combo another try. And I was once again pleasantly surprised!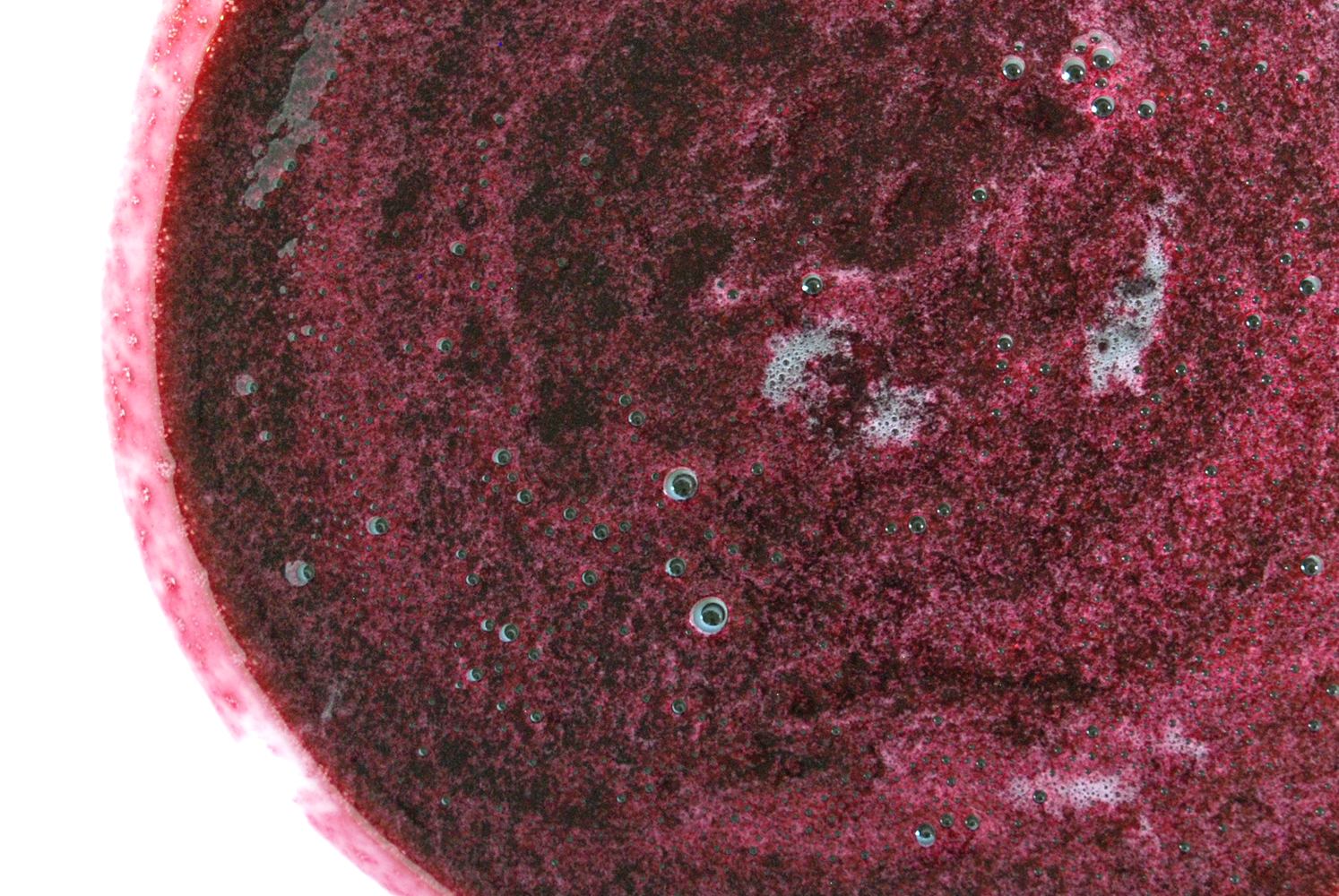 This ice cream recipe uses coconut milk in addition to the traditional heavy cream, whole milk, and egg yolk base. In addition to adding a lovely tartness to the ice cream, the pureed blueberries give the chocolate ice cream a unique, deeply rich color. You can eat this in a cone, or top it off with crispy toasted coconut flakes and delicious fluffy marshmallow whipped cream.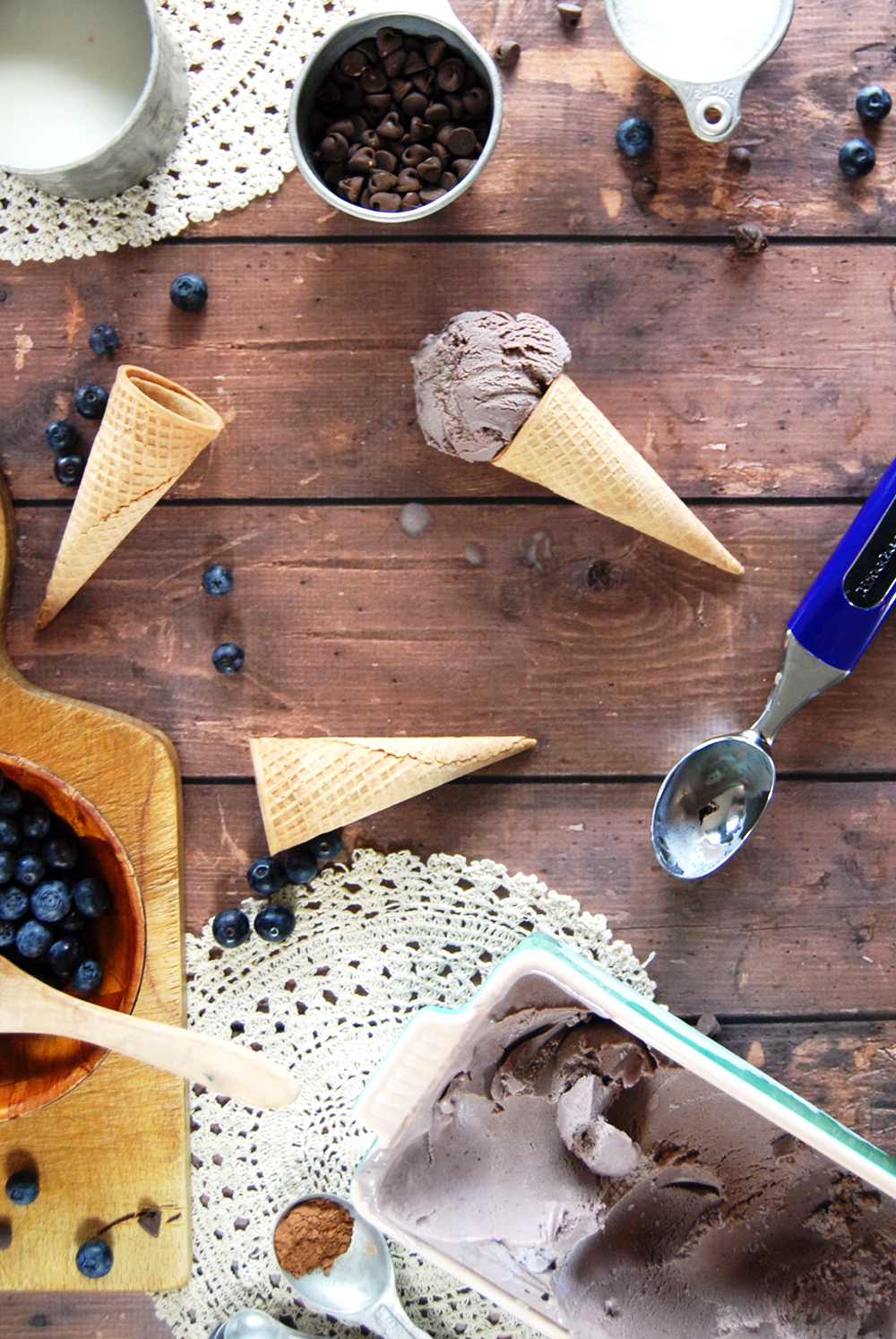 Enjoy! Please let me know if you make this dish by tagging #thecharmingdetroiter on Instagram!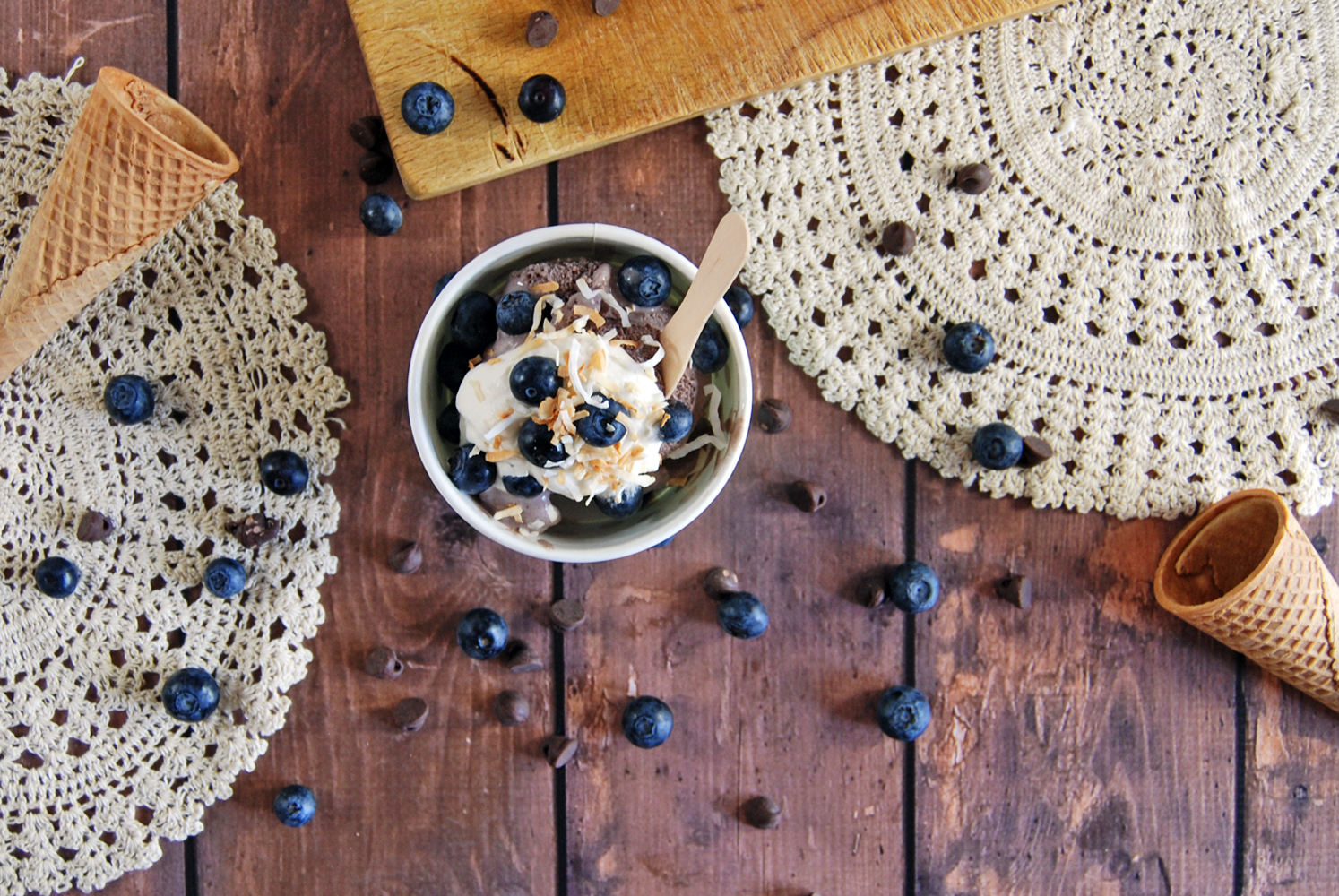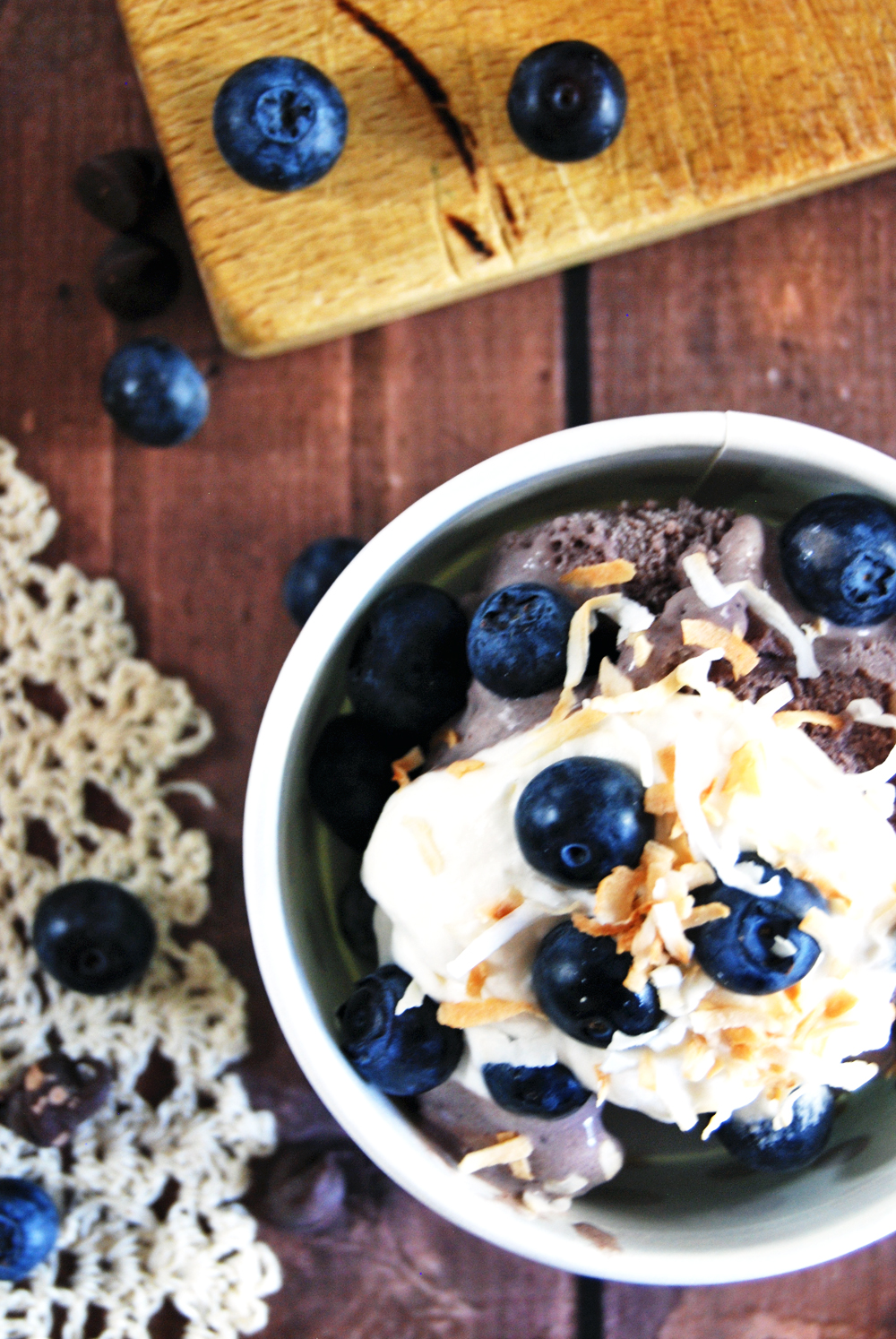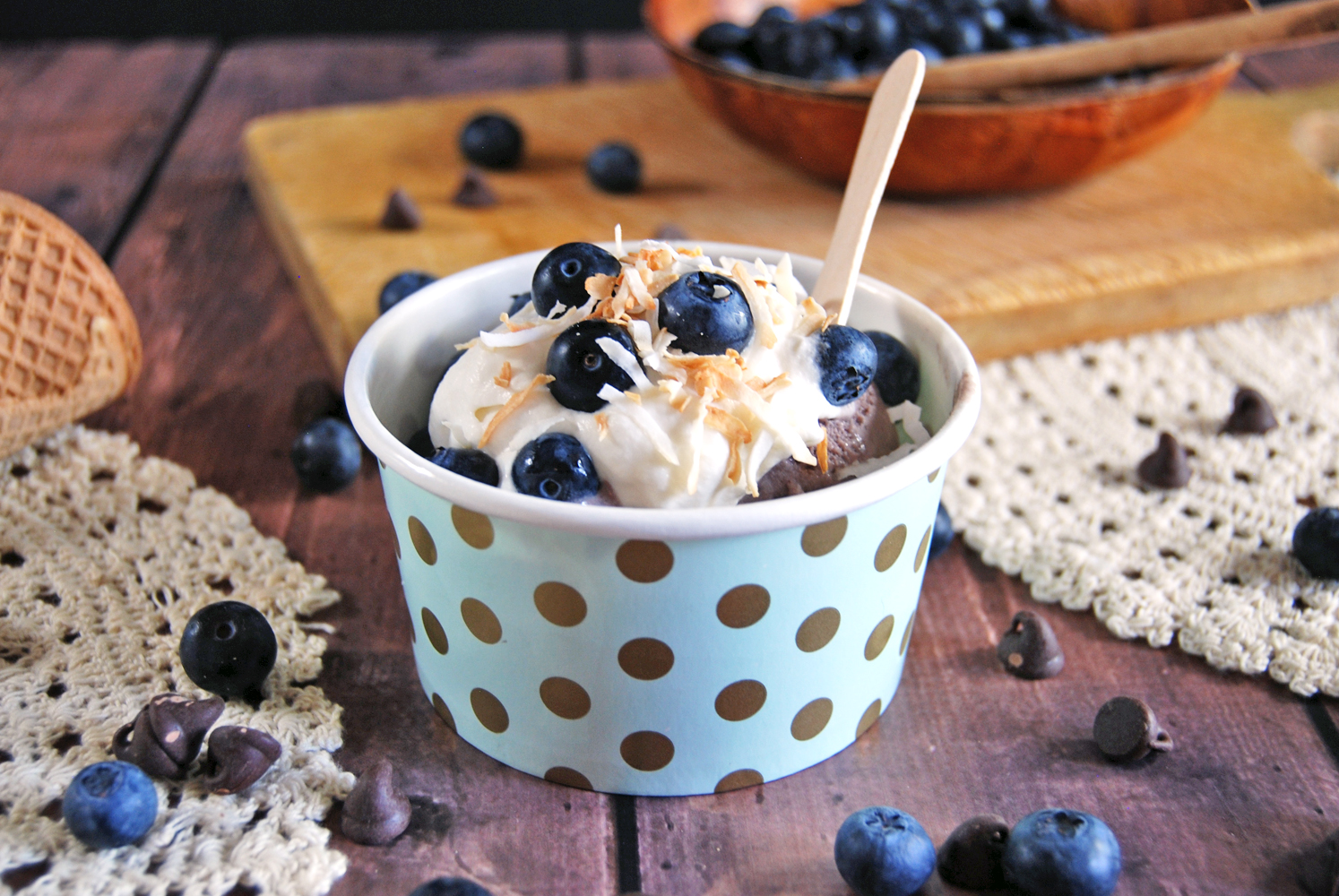 Don't miss any dessert recipes! Follow me here:
[optin-cat id="1965″]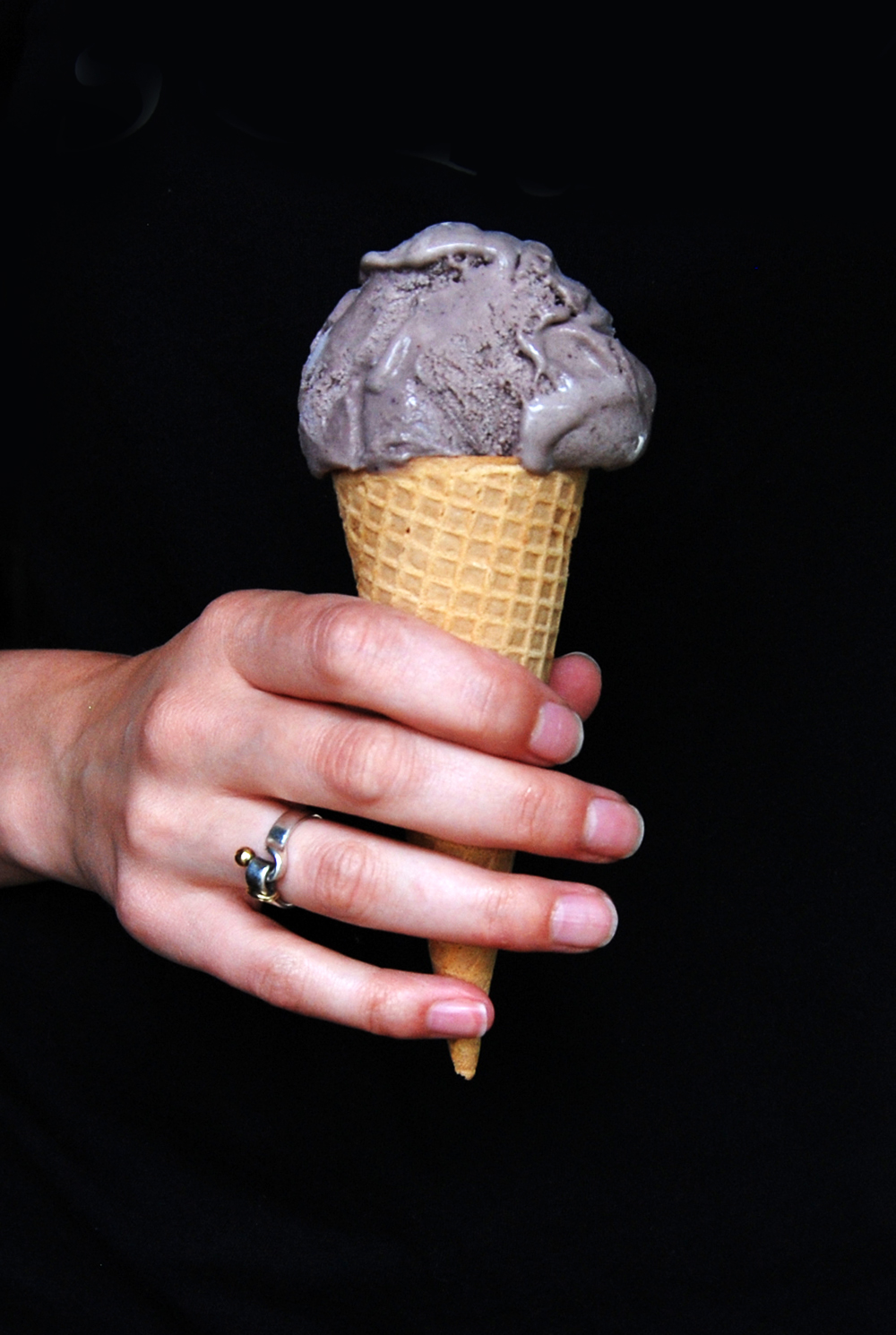 Looking for more ice cream recipes? Check these out: