A recipe for slow cooker chicken carnitas tacos featuring tortillas topped with spicy crockpot chicken carnitas, fresh red onion, cherry tomato slices, cotija cheese and fresh crema.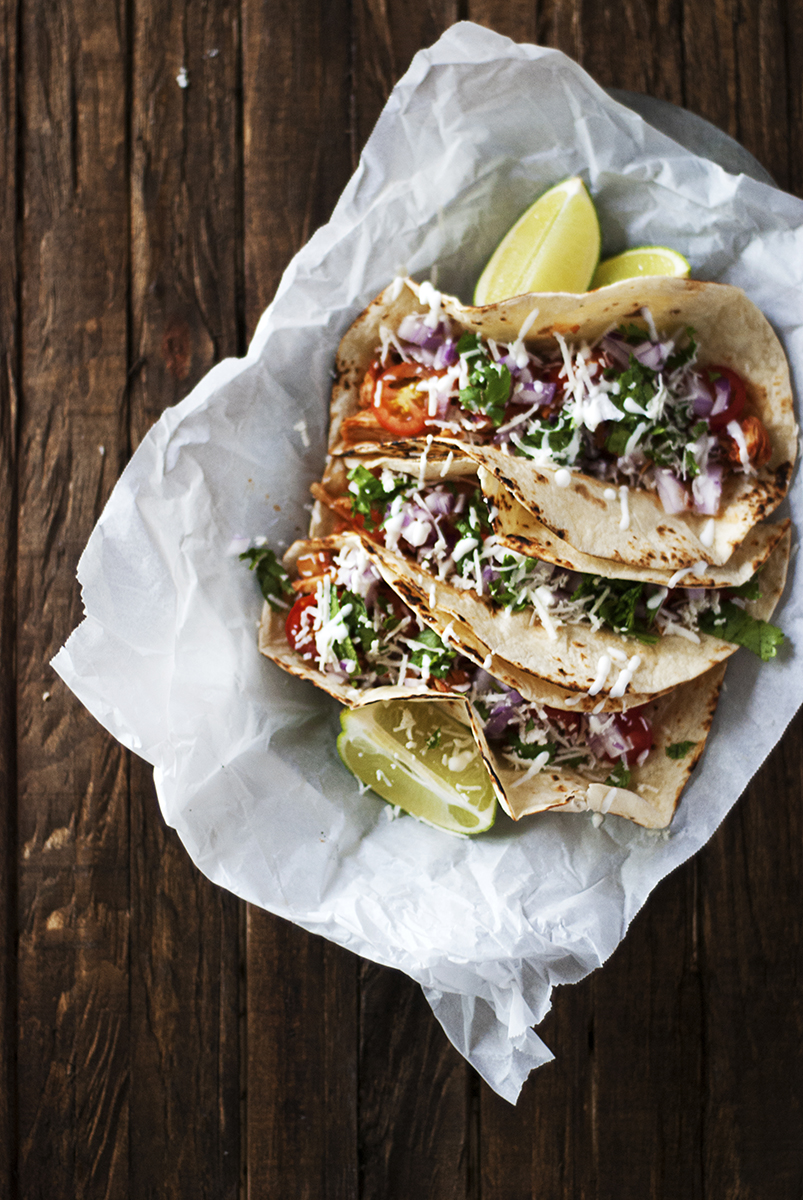 This post may contain affiliate links. Please click here to read my full disclosure policy.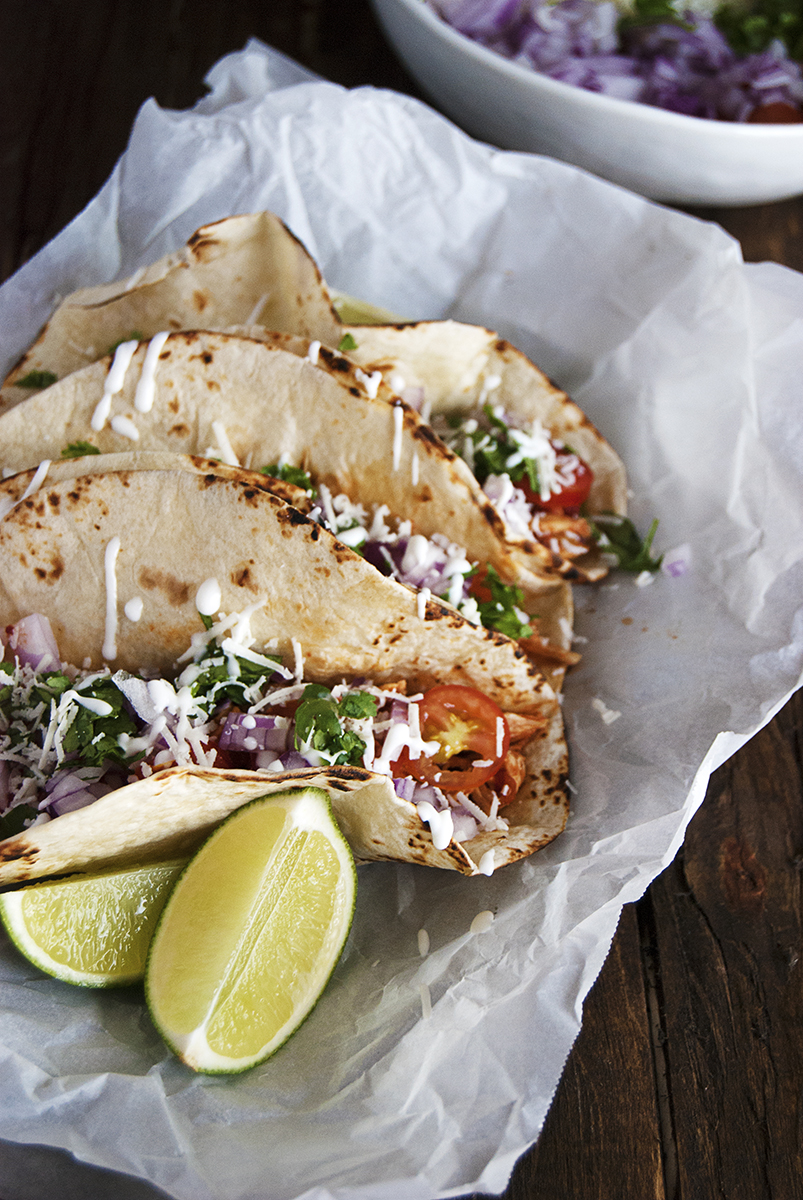 What a week. My husband has been out of town on a work trip, and on Monday we had a thunderstorm roll through town. Our finished basement flooded with 5 inches of sewer water, and not even 24 hours later our power went out as well. Being homeowner is trying, sometimes.
This was the second time in this home that our basement has flooded, and luckily our city finally seems to be doing something about the sewer system. I'm just about ready for a relaxing Labor Day weekend, followed by 2 weeks in Europe. This girl needs a vacation!
Related: 10 Ingredient Roasted Sweet Potato Tacos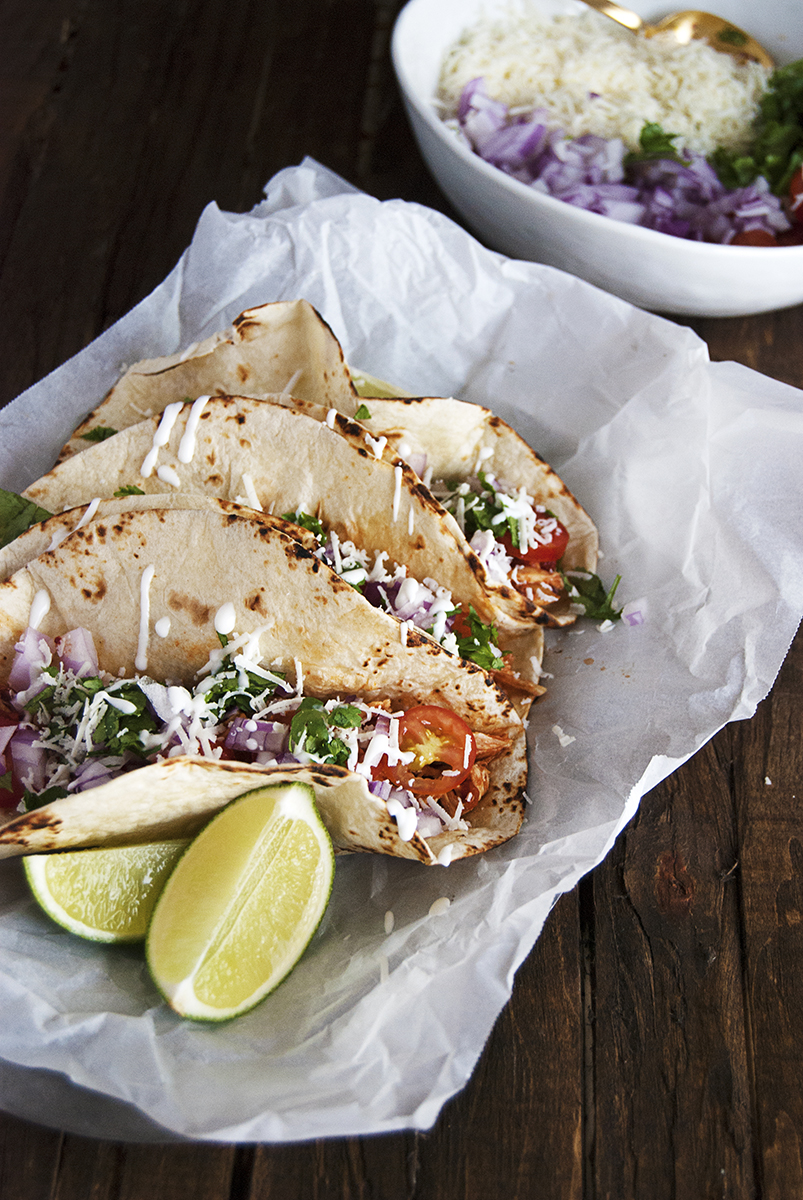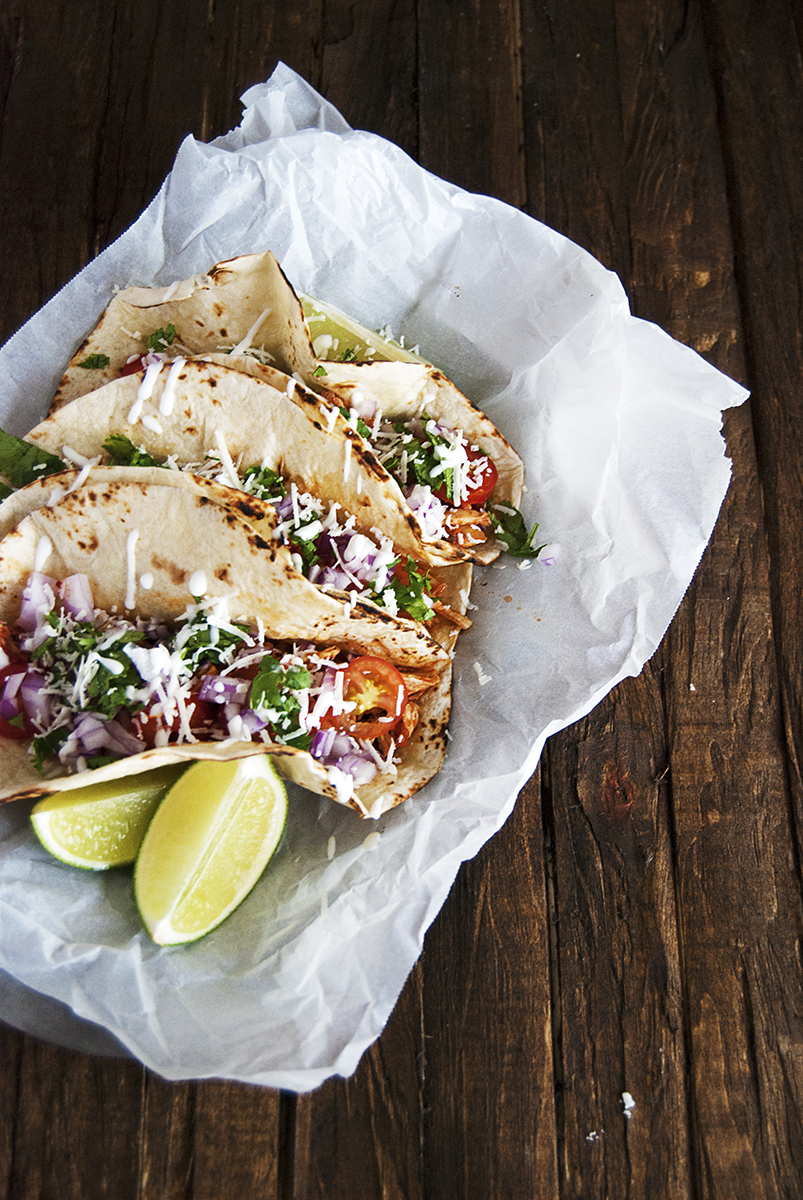 And I'm super ready for some tasty homemade tacos, like my recipe for these crockpot chicken carnitas tacos. I'm kind of obsessed with this crockpot of ours. We received it as a wedding gift, and it makes life so easy and tasty! For this recipe, I added chicken breast to the crockpot along with broth, tomatoes, taco seasoning, brown sugar, garlic, and chipotle chilis in adobo. The brown sugar adds a sweet note, and the taco seasoning adds all those tasty Mexican flavors we all love! Let it stew for 4 hours on high, and start preparing the toppings about 30-45 minutes before the timer is up!
Related: Slow Cooker Asian Chicken Tacos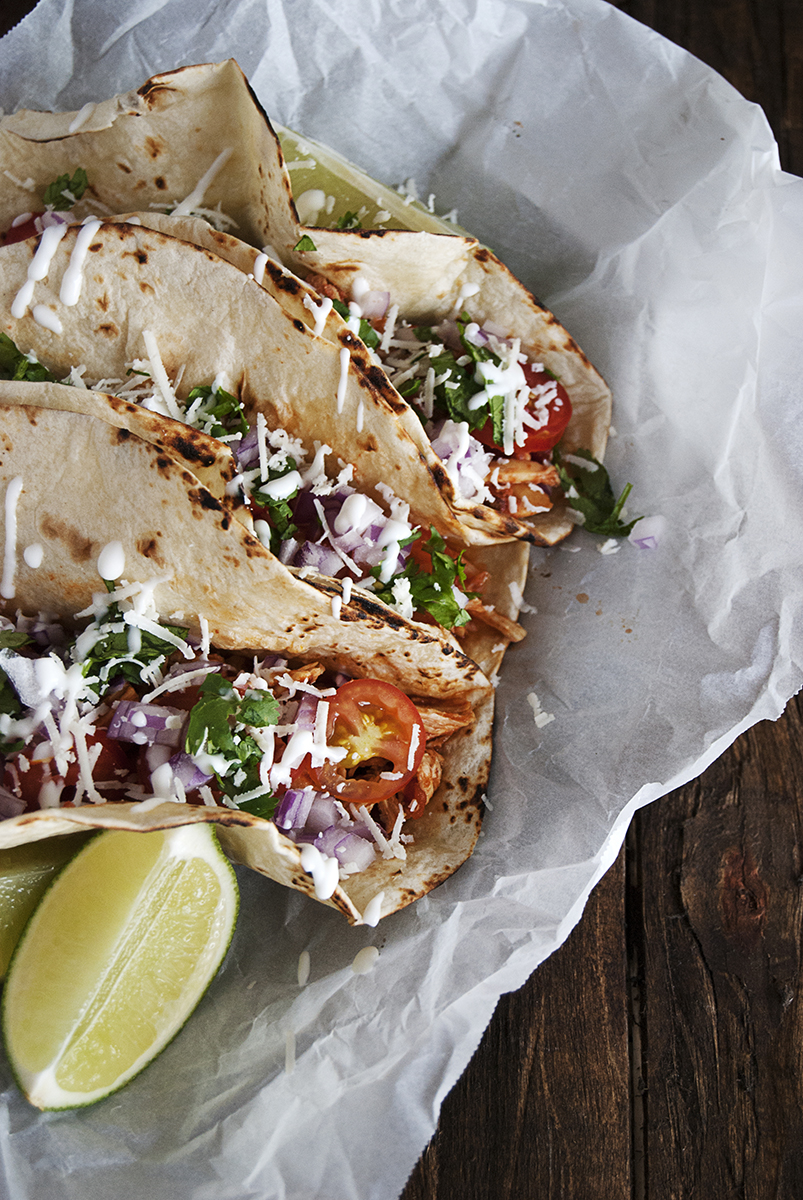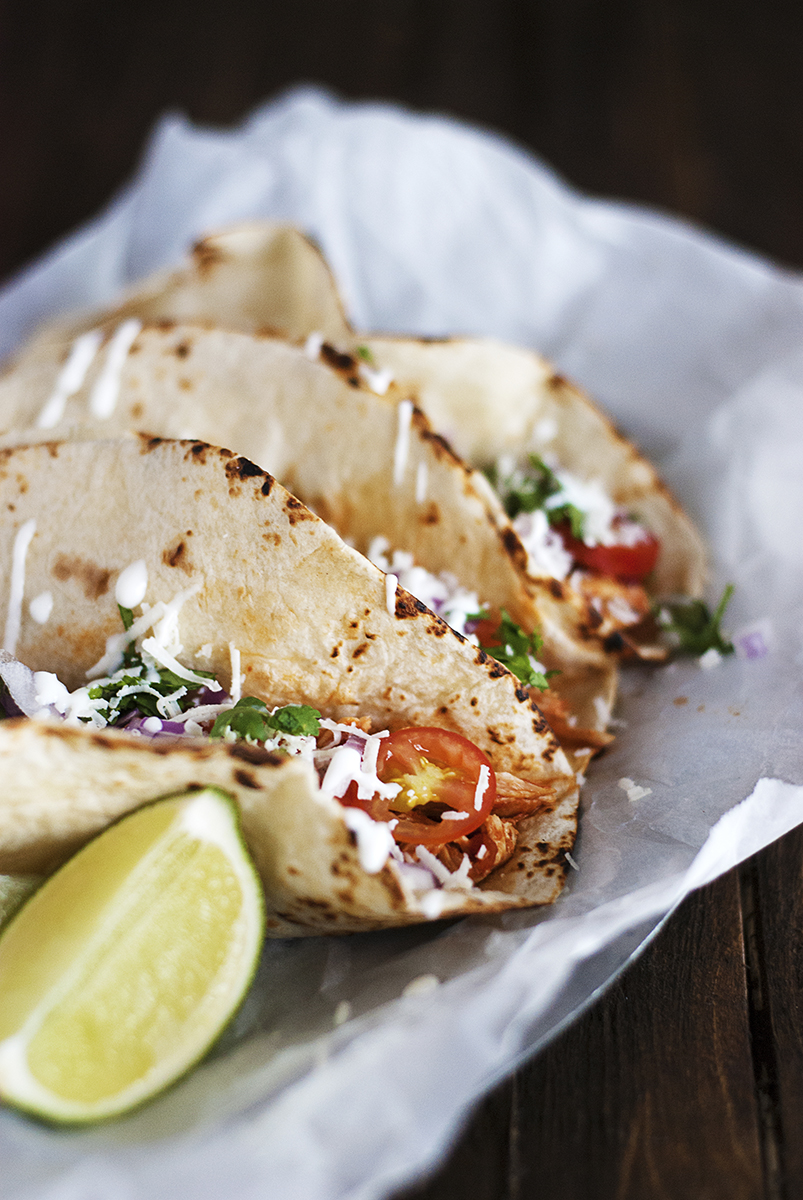 What is your favorite way to use your crockpot? Share your recipes with me below – I'm always looking for new crockpot recipes to try!