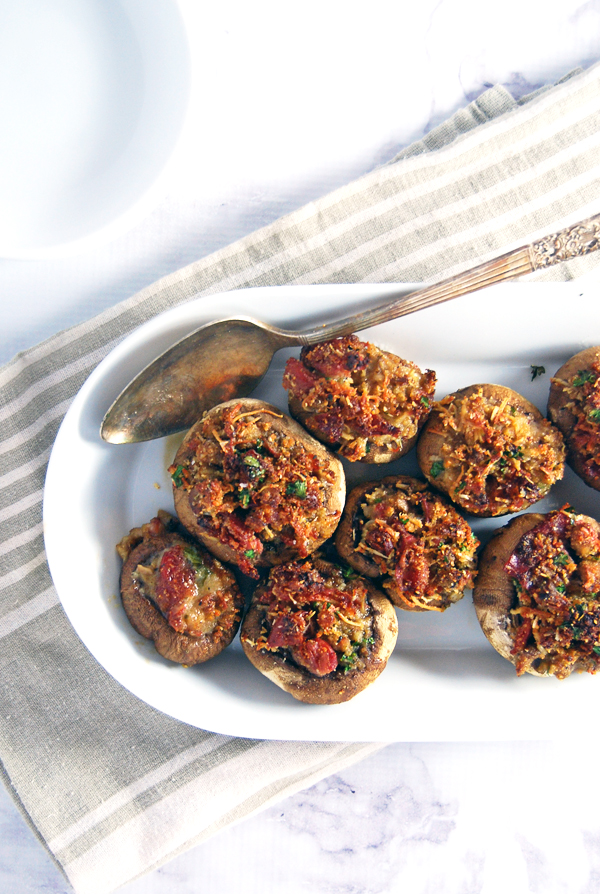 I love a good, quick hors d'oeuvres, and these cheesy prosciutto and garlic stuffed mushrooms really fit the bill! They are super simple to cook and really easy to eat – a perfect winning combo in my book!
Stuffed mushrooms are one of those finger foods that looks deceptively complex, when they are actually super simple. All you have to do is taking some sort of delicious semi-solid mixture and stuff it into mushrooms. Even better is that a lot of the larger chain grocery stores now carry large mushrooms specifically for stuffing. For example, I found "stuffing mushrooms" at my local Meijer. They are regular white mushrooms, but I think they hand pick out the larger ones that are easier to stuff, making your job even easier!
Related: Grilled Cherry Tomato and Basil Crostini with Whipped Burrata and Balsamic Glaze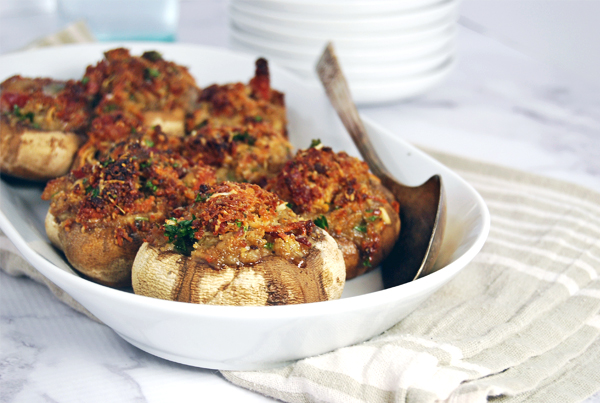 For these mushrooms, I really wanted the garlic flavor to stand out. Roasting garlic in the oven is a simple way to maximize the garlic flavor in your dish with minimal work. The garlic is then finely chopped and added to a mixture of chopped mushroom stems, prosciutto, breadcrumbs, and cheese.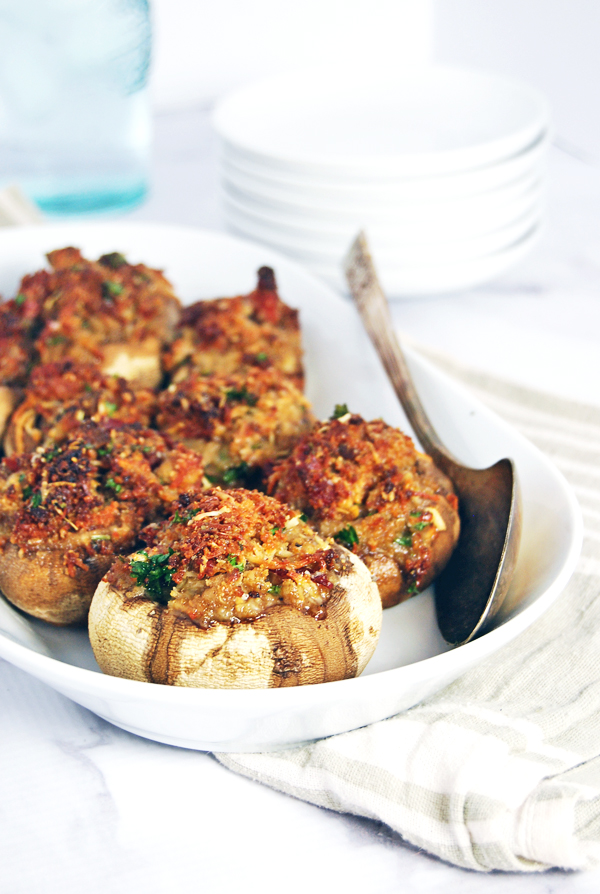 The stuffing mushrooms are fairly easy to fill. Then they go for a journey into the oven for about 35-40 minutes, just enough time to run upstairs and throw on a nice outfit and some makeup before your dinner guests arrive!
Related: Herbed Goat Cheese Crostini with Roasted Beets and Arugula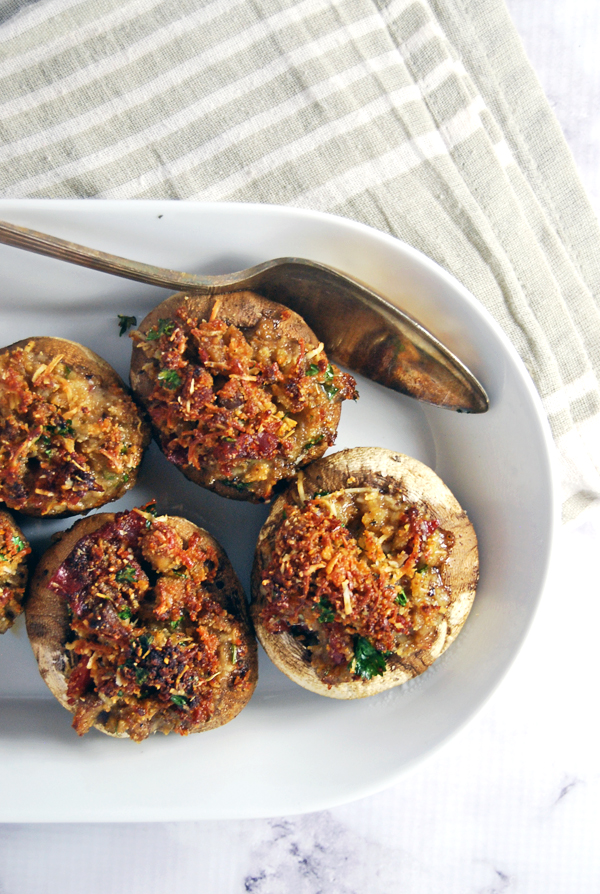 For a bit of extra decadence, drizzle a little balsamic vinegar or balsamic glaze on top of each mushroom before serving. (This seems to be a recurring theme on my blog…)