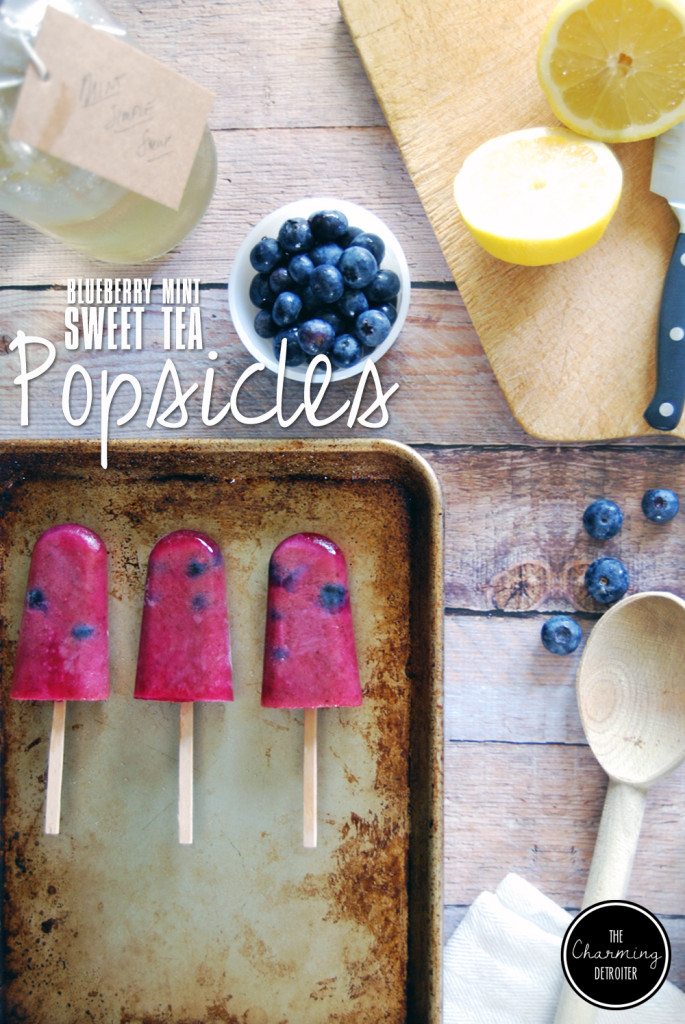 What is it about a beautifully cold and deliciously sweet popsicle that makes the hot humid summer weather bearable? It's really quite a miracle. I can remember when my parents would buy me and my sister the cardboard cases of Fla-Vor Ice pops. We would chow down on them all summer long, deciding which flavors were our absolute favorites and which ones we would leave until the very end of the box. (Sorry, grape, that was usually you.) Did your family used to (or do they still!) eat those plastic bags filled with artificially flavored, colorful deliciousness?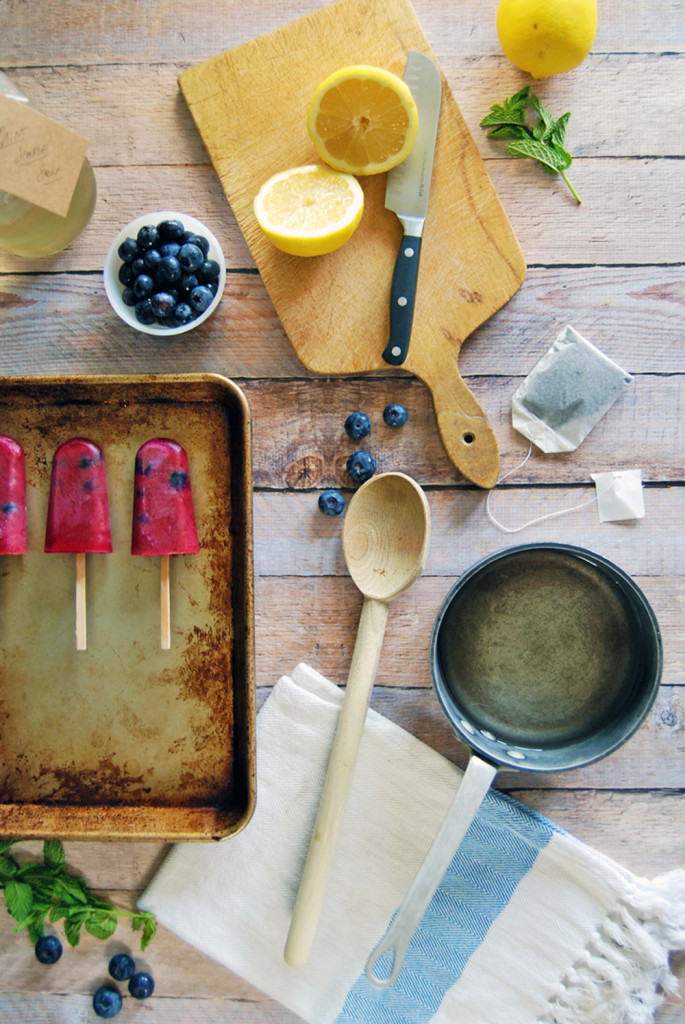 These blueberry mint sweet tea popsicles are the perfect balance between tart and sweet, and are the ultimate iced treat for this hot weather we've been having! A few fresh whole blueberries frozen into each popsicle mold add an extra juicy surprise in each popsicle.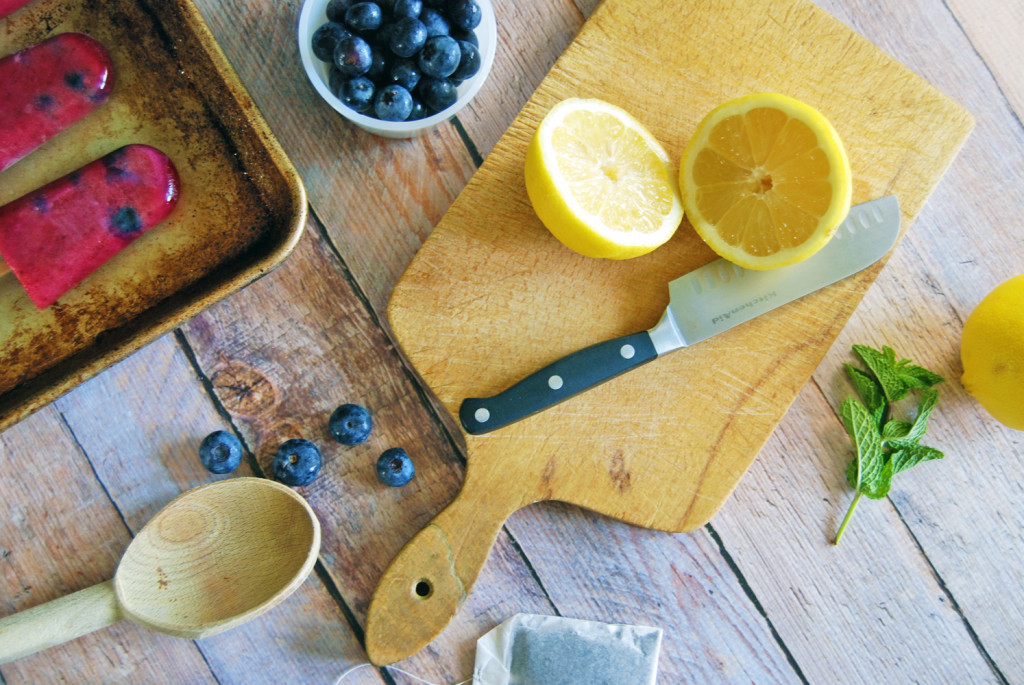 For this recipe, I like to brew my own sweet tea. This way I can make it weaker or stronger in flavor, if desired. If you want to cut out one of the steps, you can buy the tea from your local grocery store, but try to buy a brand that is either unsweetened or not too sweet. This recipe calls for mint simple syrup, so you don't want a super sweet tea from the store because it might make the sweetness level too high for the recipe overall.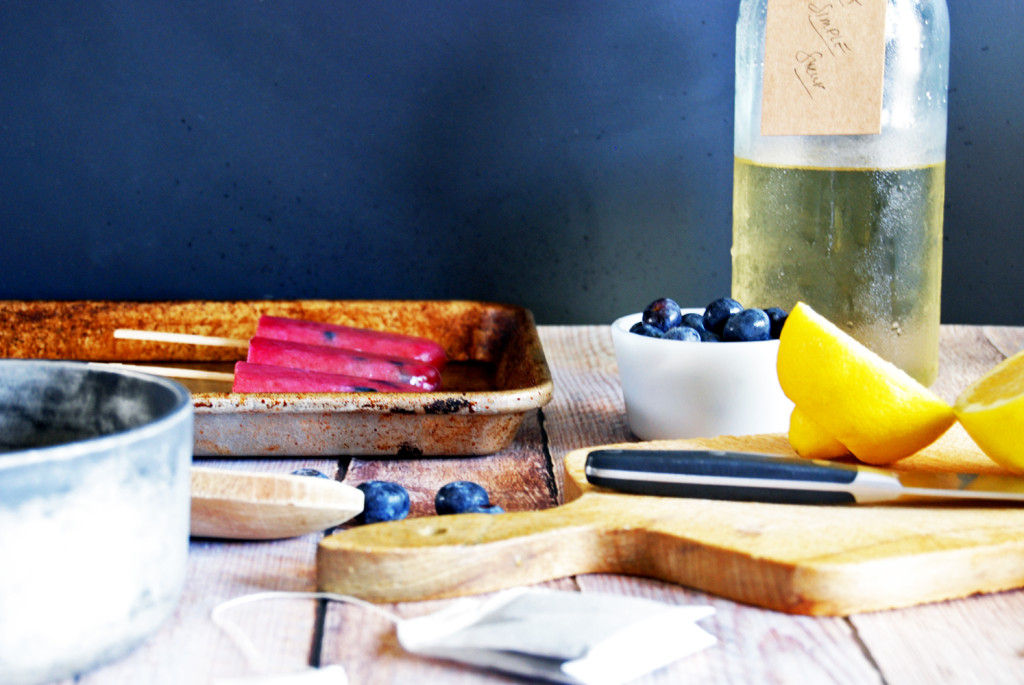 My other recommendation would be to eat these outside: blueberries can definitely stain your clothes if you drip! 🙂 Enjoy!
Don't miss any recipes: Join the email list here!
[optin-cat id="1965″]
And be sure to check out some of my other dessert recipes: