Last week at the grocery store I got a big dose of cooking inspiration standing in front of all the beautiful fresh produce! That's where I came up with this recipe: a creamy dreamy mascarpone and Greek yogurt filling stuffed in these beautiful blueberry and peach tarts!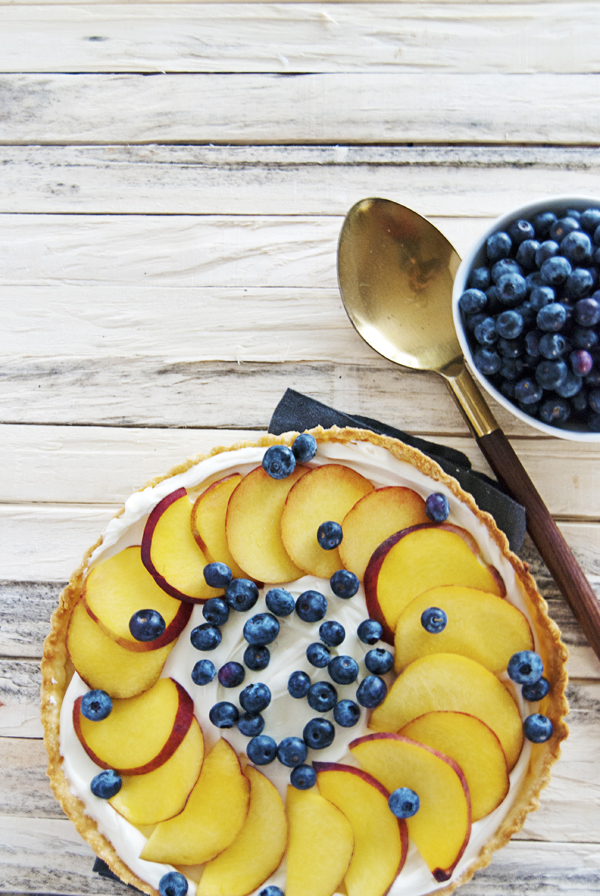 This post may contain affiliate links. Please click here to read my full disclosure policy.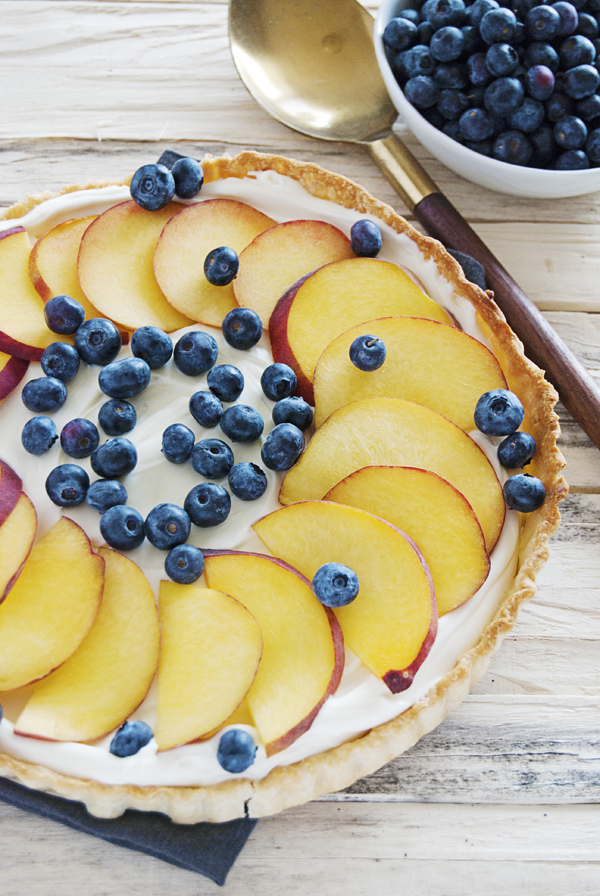 So a quick reminder: I am still hosting a giveaway for a $5 Amazon gift card if you fill out my quick 10 question survey about meal planning! Click here to fill out the survey and be entered. It ends January 31, 2017 at midnight EST so hurry hurry hurry!
Now let's talk about mascarpone. I think it's pretty much the most underrated cheese ever. I mean you don't grate it. And it doesn't come in big block pieces. But when it comes to all-time creamiest, dreamiest, most meltiest cheeses? Yeah, mascarpone. I absolutely love throwing it into all sorts of sauces because it give a perfectly smooth texture to the sauce and doesn't clump up at all as it melts. And it's is fairly mild, lending itself well to many different flavor combinations as the mascarpone is able to easily elevate a dish to a richer level. Which is perfect not just for sauces, but for desserts!
Related: Pineapple Empanadas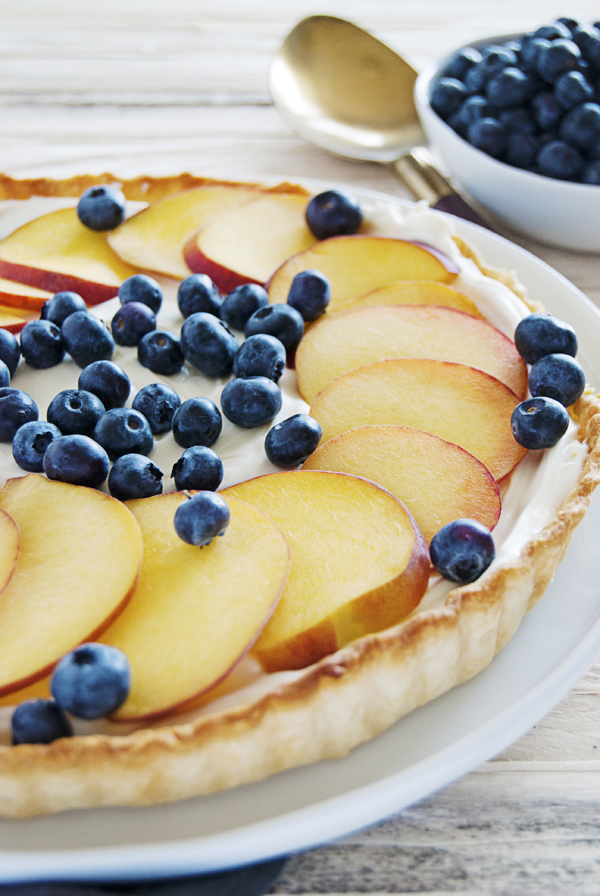 Which brings me to todays recipe: these blueberry and peach tarts. I know, I know. "A dessert without chocolate?!" you say. I say: try this one tonight! It will change you "only-chocolate-dessert" lovers into lovers of all things creamy and tart and sweet all at the same time. And for these blueberry and peach tarts, I chose to pair the mascarpone with tangy Greek yogurt, fresh sweet honey, and just a small pinch of salt. I like to add just a hint of salt to my desserts because I feel that even that little bit of seasoning makes the rest of your flavors pop. Like blueberries! And peaches!
Related: Chocolate Crescent Rolls with Candied Pecans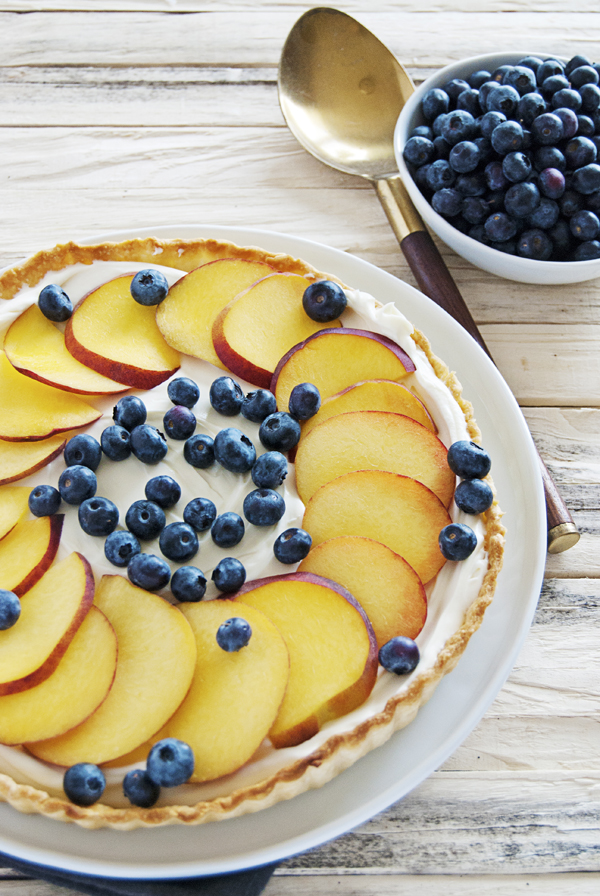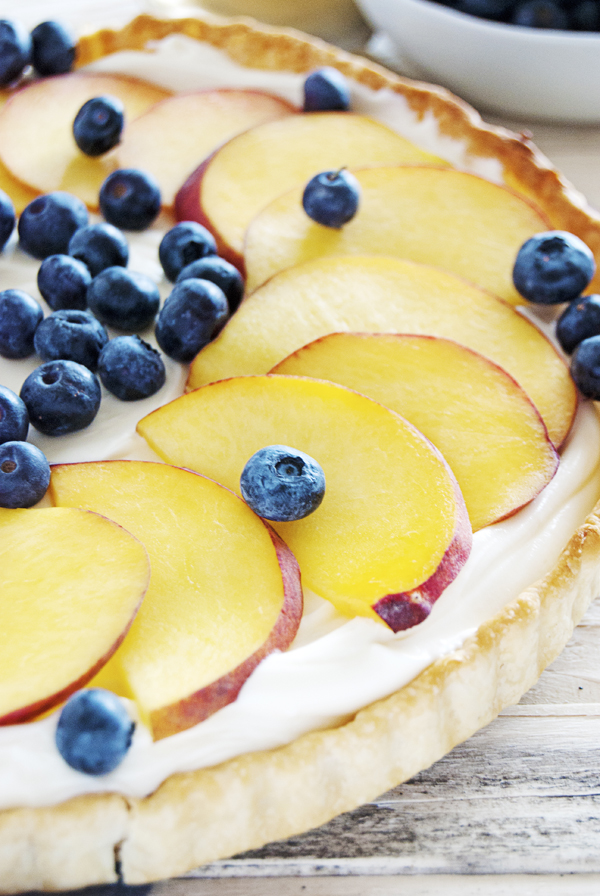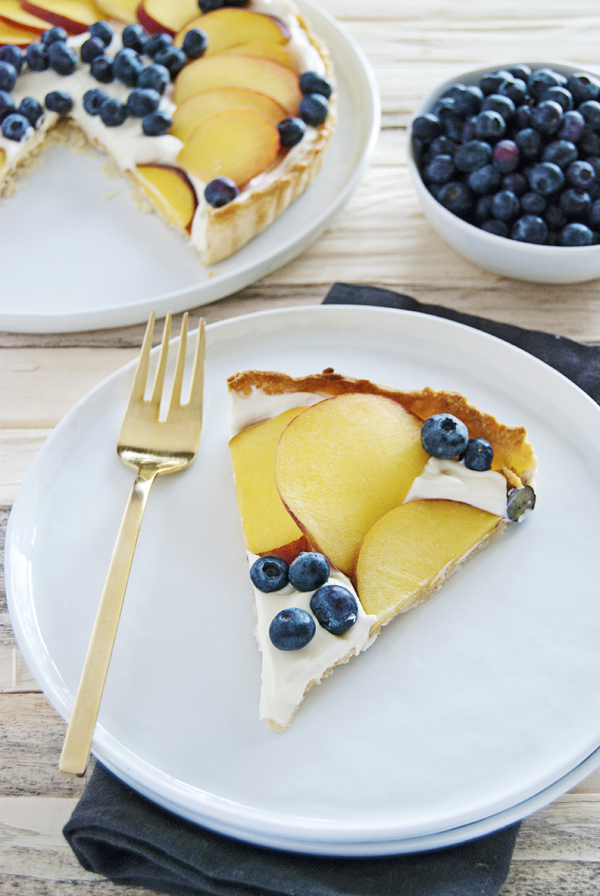 Oh, hello again! Lastly, don't forget: you'll need one of these super handy 10 1/4″ tart pans with removable bottom. What a crazy smart invention – I love my removable bottom tart pans!
Now I want to hear from you: what is your favorite non-chocolate dessert these days? I'm serious: share with me all your cookies, tarts, pies: all things outside the realm of chocolate are fair game!