These blistered miso green beans are paired with a spicy glaze made from white miso paste, mirin, sesame oil and rice vinegar and are topped with crushed peanuts.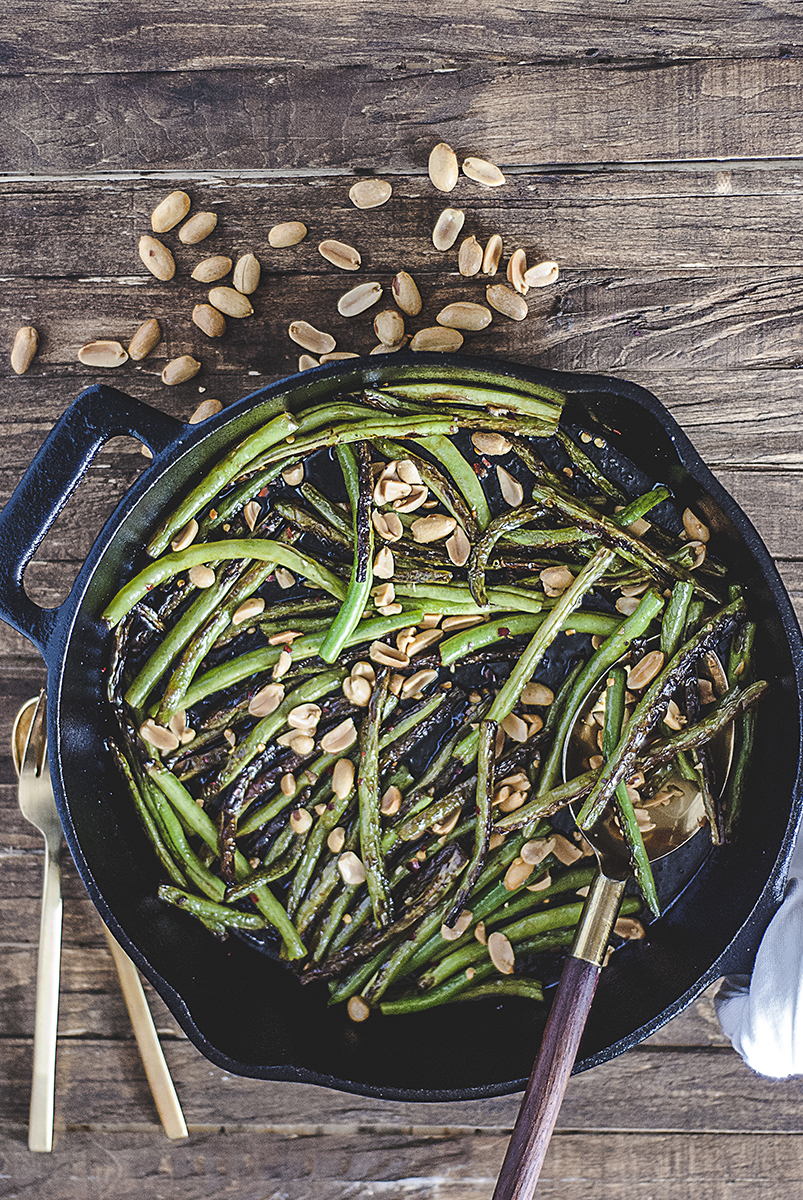 This post may contain affiliate links. Please click here to read my full disclosure policy.
The last few weeks saw my husband suffering from a bad cold, and just when I thought I'd dodged catching it from him, I came down with the same symptoms. Isn't that the worst? Thinking you're in the clear, just to wake up with a sore throat and a cough!
Related: Roasted Acorn Squash Salad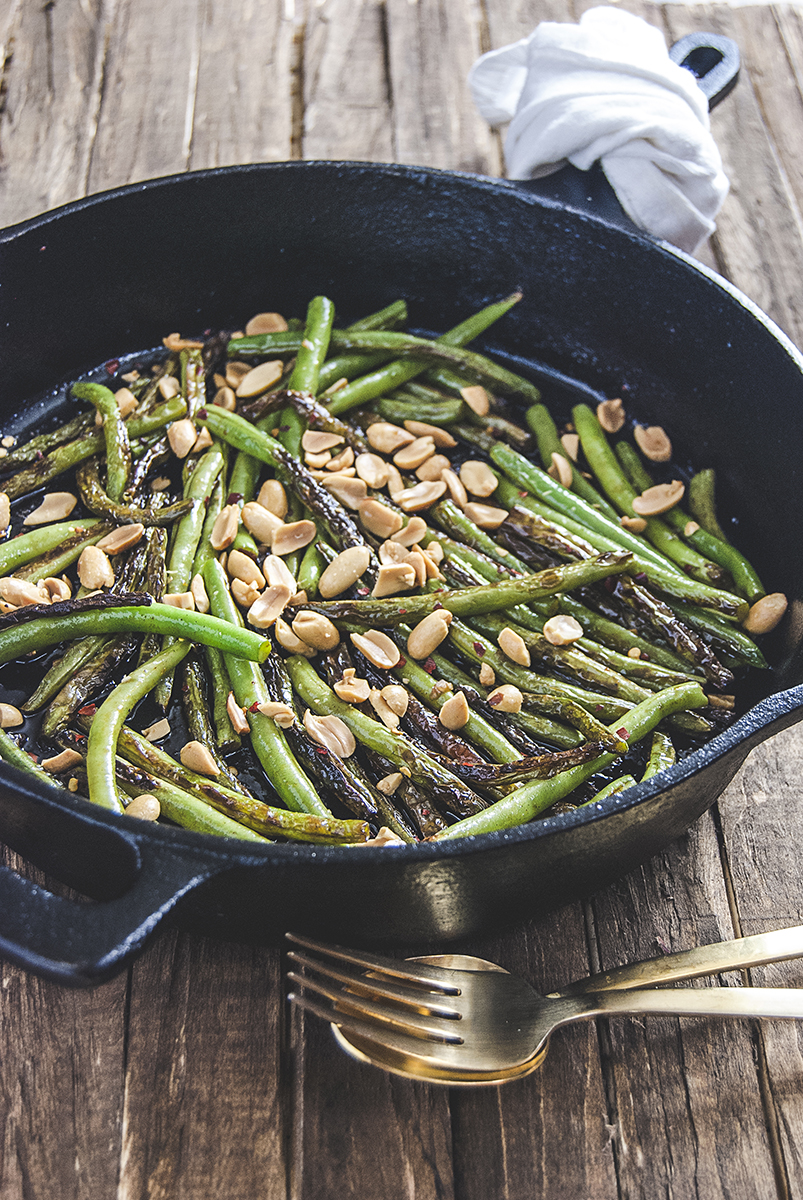 So I spent the week hydrating, drinking tea, and eating toast and cereal. And now that I'm feeling a bit better, I've been craving a whole lot of comfort food! Today's recipe is inspired by Shabu, an asian fusion restaurant we visited in Park City, Utah last winter during a ski trip. Ramen and sushi are two of my favorite Asian dishes, and the versions they serve here are totally delish!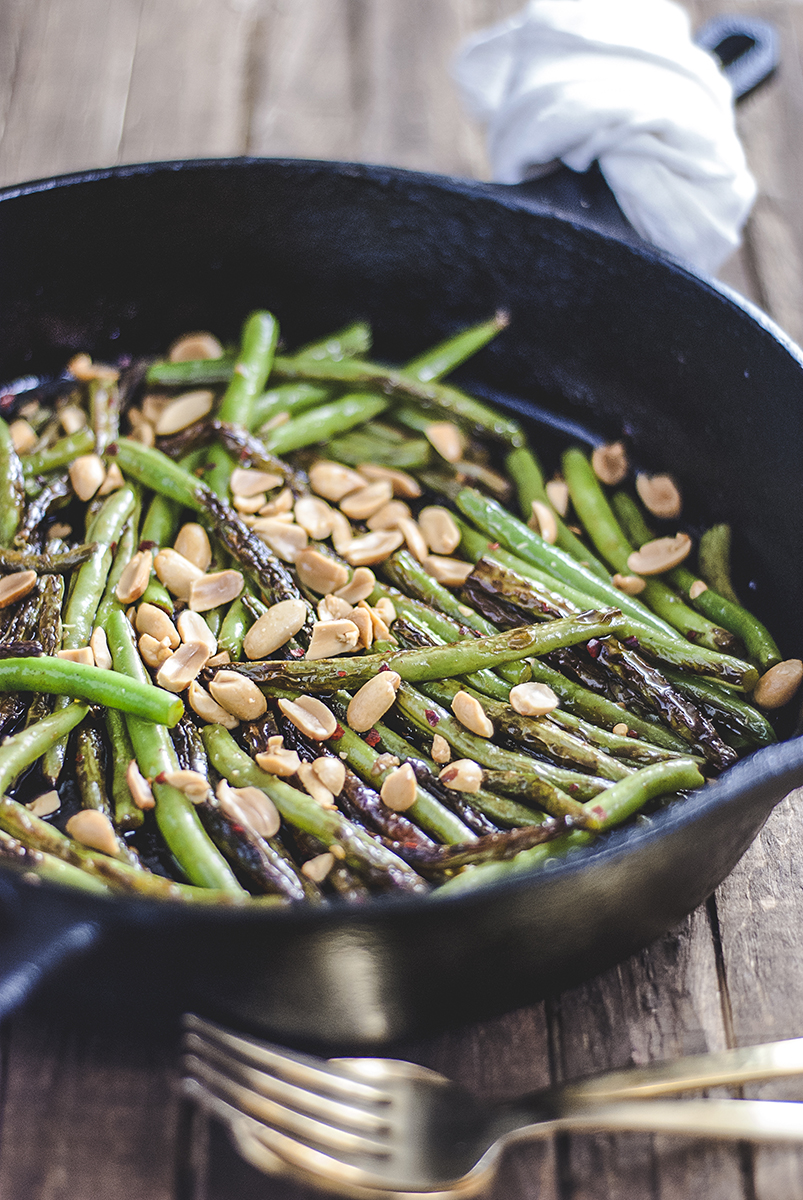 Not to be missed on their menu, however, are the blistered green beans with sweet and spicy miso and roasted peanuts. I want to preface this by saying I am totally not a green beans person, never have been. This dish completely changed my mind about green beans, which was why I had to recreate it at home! The beautifully spicy and sweet Asian-inspired glaze coating the crispy, blistered green beans topped with crunchy peanuts is seriously life-changing!
Related: Meat Lovers Ratatouille
This is an insanely easy recipe, and the most important ingredient is actually just the patience to let those green beans char up in the skillet without touching them! Start by whisking together all your ingredients for the sauce, which features a white miso paste and mirin, along with red pepper flakes for some spice and heat. Then get a skillet nice and hot: I like to use a cast iron skillet. It should be large enough to fit your green beans in almost one layer. After you melt the butter and oil together, add the green beans and arrange them in a single layer as best you can. Then leave them alone! In a few minutes they will start to brown and crisp, then you can start stirring them after few minutes until they are nice and blistered all over.
Add the sauce in the last minute of cooking and toss to thoroughly coat the beans with all that sticky goodness. Serve topped with crushed peanuts (you could toast those too in a separate pan if you'd like!).
Related: Crispy Battered Asparagus with Tangy Dijon Dipping Sauce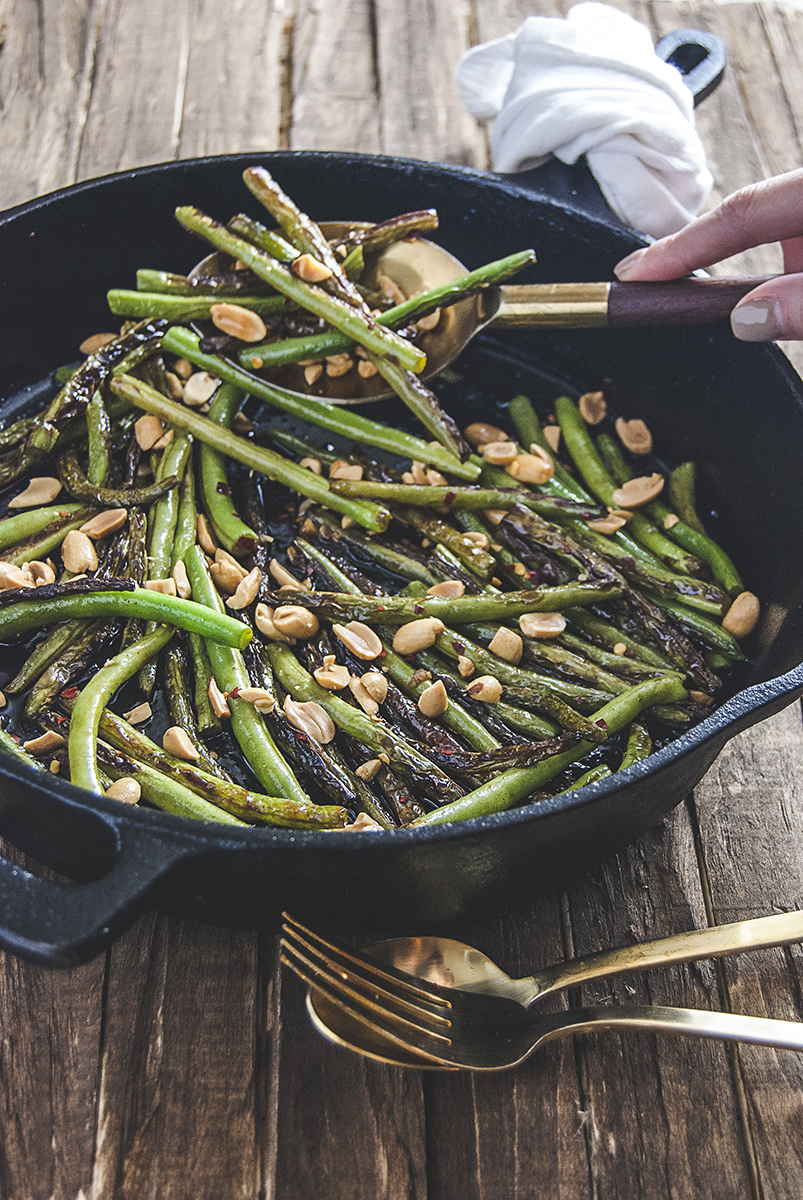 What is your favorite veggie side dish? Share with me by commenting below!