If you love crazy easy and tasty grilled summer meals, this one is for you! My grilled BBQ chicken thighs are paired with a creamy Greek yogurt sauce and are ready in just 20 minutes!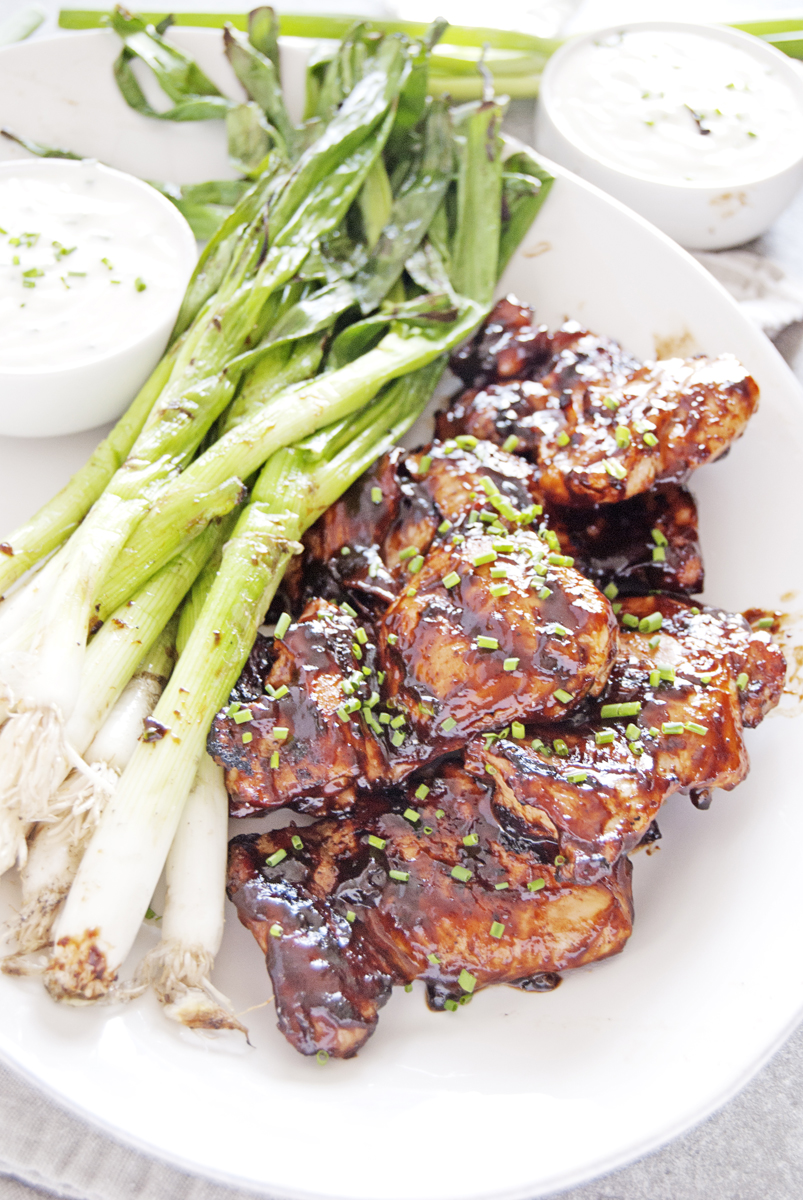 This post may contain affiliate links. Please click here to read my full disclosure policy.
I just got back from my sister's bachelorette party down in Louisville, Kentucky, and let me tell you, it was hot hot hot! And on these hot summer nights, the best way to keep from warming up the house even more is to get grilling outside.
Today I'm sharing a super tasty, and super simple recipe for grilled BBQ chicken thighs. These thighs are so quick to put together, and would go great with a simple side salad!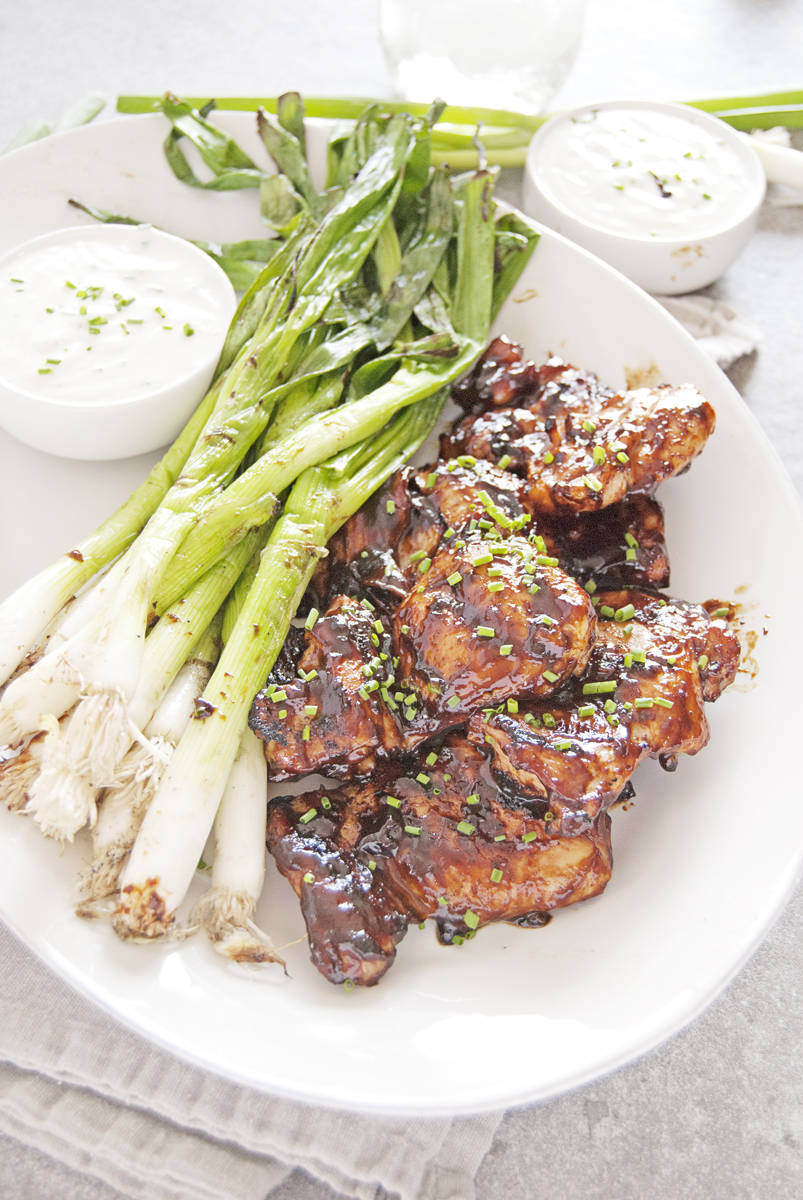 The chicken thighs are super easy to prepare: just slather them in your favorite barbecue sauce while grilling. The really special part about this recipe is the accompaniments: first we have fresh green onions that get nice and charred on the grill alongside the chicken. The chicken and green onions are then paired with a quick creamy Greek yogurt sauce. The sauce gets some tang from a little mayonnaise, and some tart from a little lemon juice. The best part of this recipe? Taking a nice juicy forkful of barbecue chicken thigh and crisp green onions and dunking them into that creamy yummy sauce!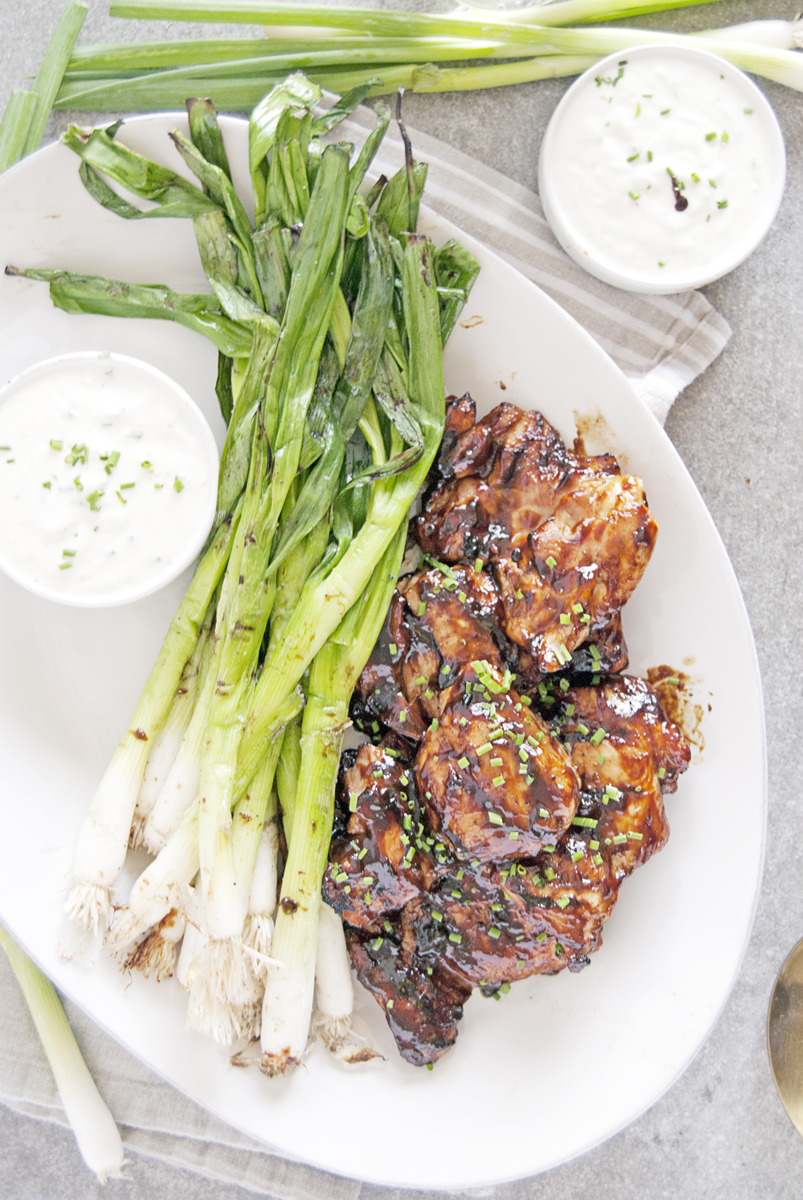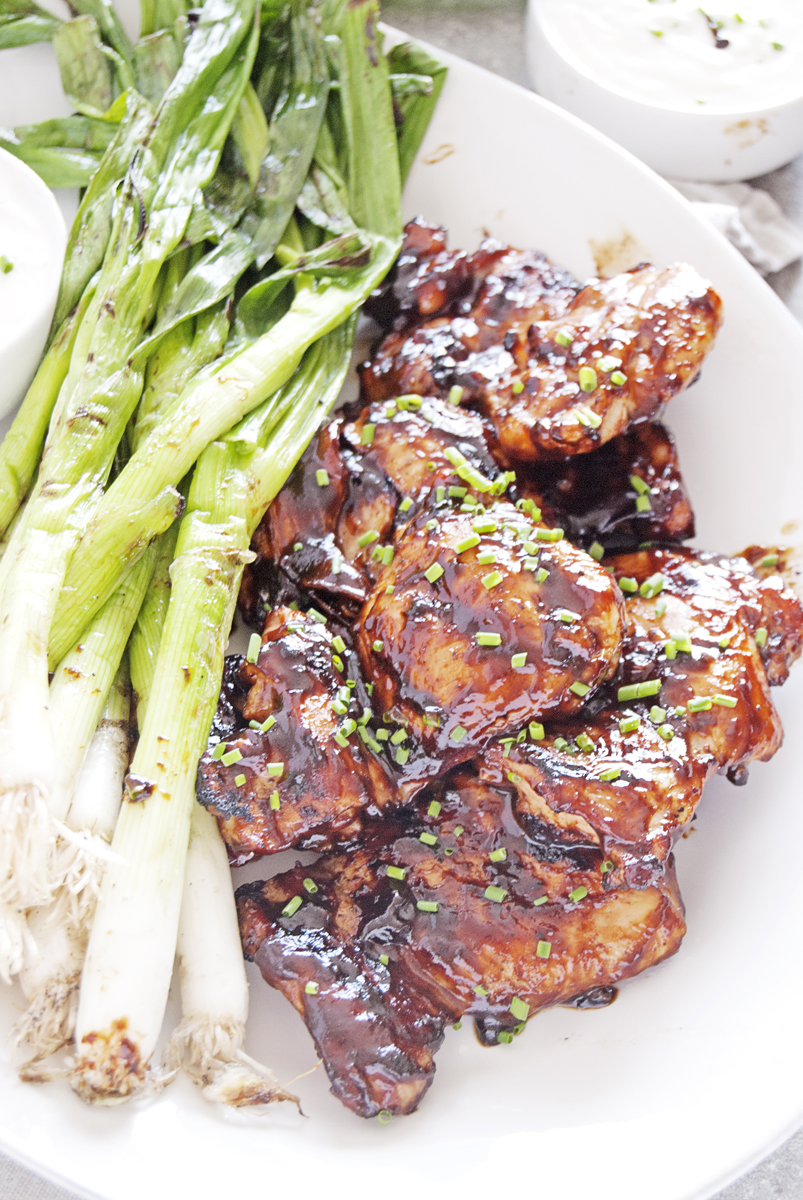 I seriously can't get over how delicious this recipe is for just 20 minutes of prep and cooking! Now it's your turn: what is YOUR favorite simple summer grilling recipe? Share with me by commenting below, I'd love to hear all about your grilling adventures!