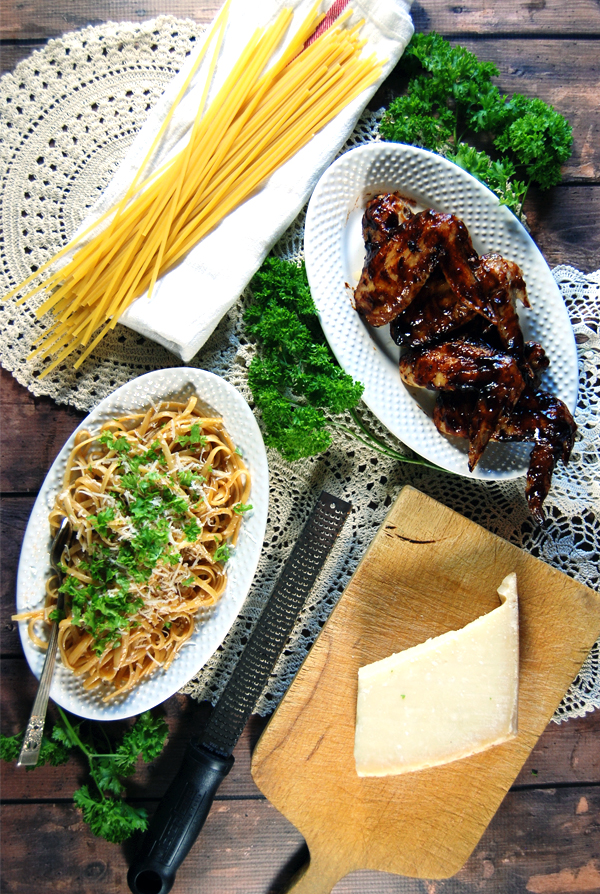 Sometimes you just need an easy weeknight meal. On those nights when you get home crazy late from work, or you have a million errands to run when you clock out, or the traffic is just the worst of the worst. You want to come home, pop open a bottle of wine, and make something simple. Am I right? This barbecue chicken wings recipe is one of my favorite choices for those nights!
The inspiration behind this recipe can be traced back to my grandparents. My sister and I used to have overnight sleepovers at their house when our parents were out of town. And my grandma always used to make baked chicken wings and noodles. She would bake the chicken wings in the oven with just olive oil, salt, and pepper: simple and delicious.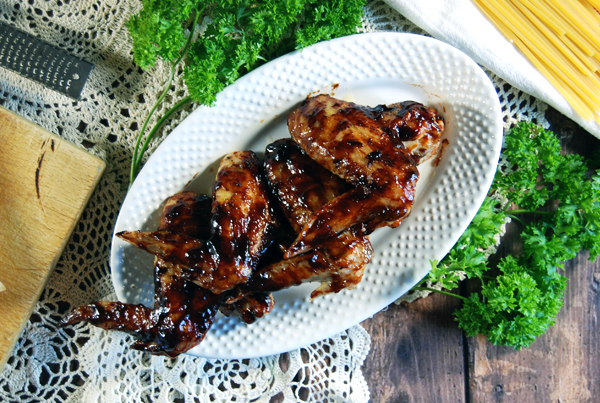 After she took the chicken wings out of the oven and off the baking sheet, there would be a delicious gloopy mess of chicken fat and chicken skin pieces stuck to the tray. These type of natural oils are always the best for flavoring, so instead of using more butter or olive oil from the pantry to dress the pasta in, my grandma would dump freshly cooked linguine in the pan with a little salt and pepper and swish it around to coat it in the chicken fat. Delicious!
I took this recipe one step further by adding barbecue sauce. I don't even know why I randomly did this one day, but I guess I really had a craving for barbecue and wanted something simple! In this version, I used my favorite store-bought barbecue sauce (homemade would work too!) to glaze the barbecue wings after they have cooked for about 40 minutes. Then they crisp up for five more minutes in the oven before getting a second coat of barbecue sauce and being removed to a platter. I then use the same technique as my grandma for making the noodles. If you love barbecue and you love a quick meal that can easily be made with pantry items any night of the week, check out the recipe below!
Related: Lemon Oregano Chicken Pasta with Sautéed Onions and Bell Peppers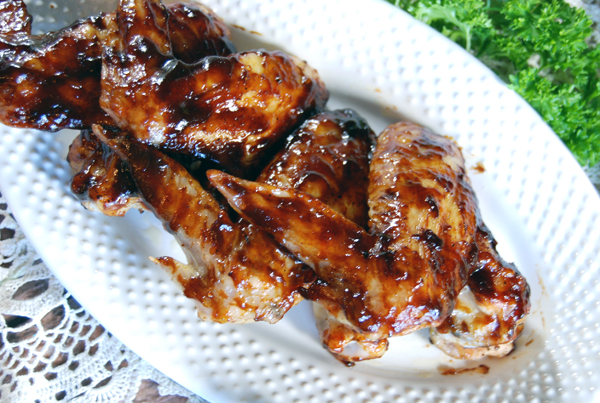 Did you make this recipe? Let me know what you thought by commenting below or tagging #thecharmingdetroiter!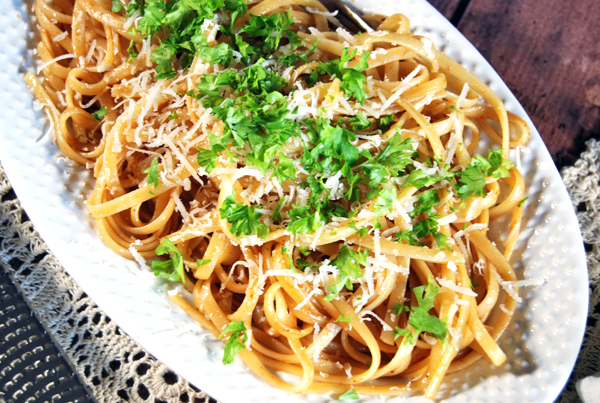 Related posts: