When it's this hot outside, easy is the name of the game, and my BBQ chicken skewers are the winners!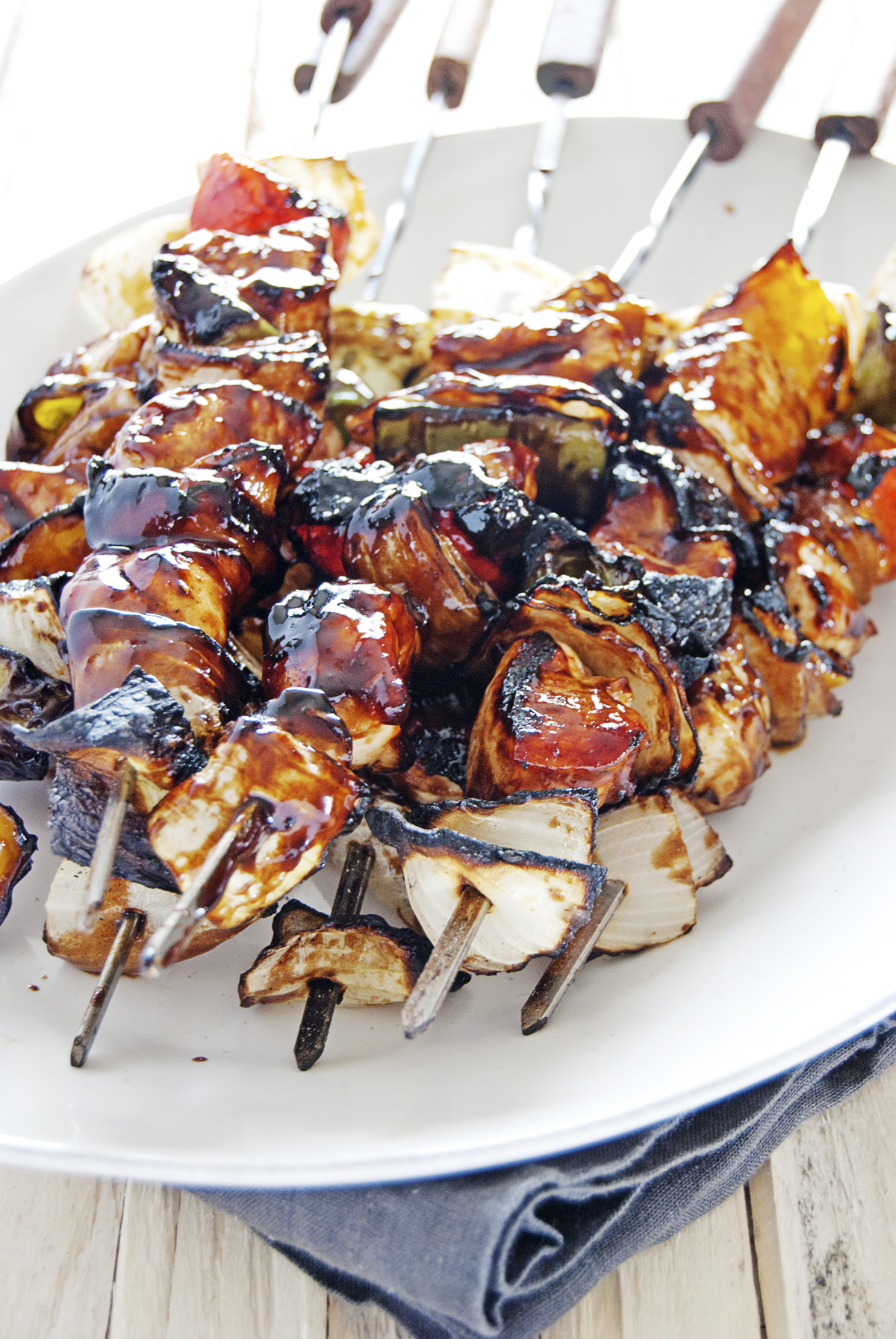 This post may contain affiliate links. Please click here to read my full disclosure policy.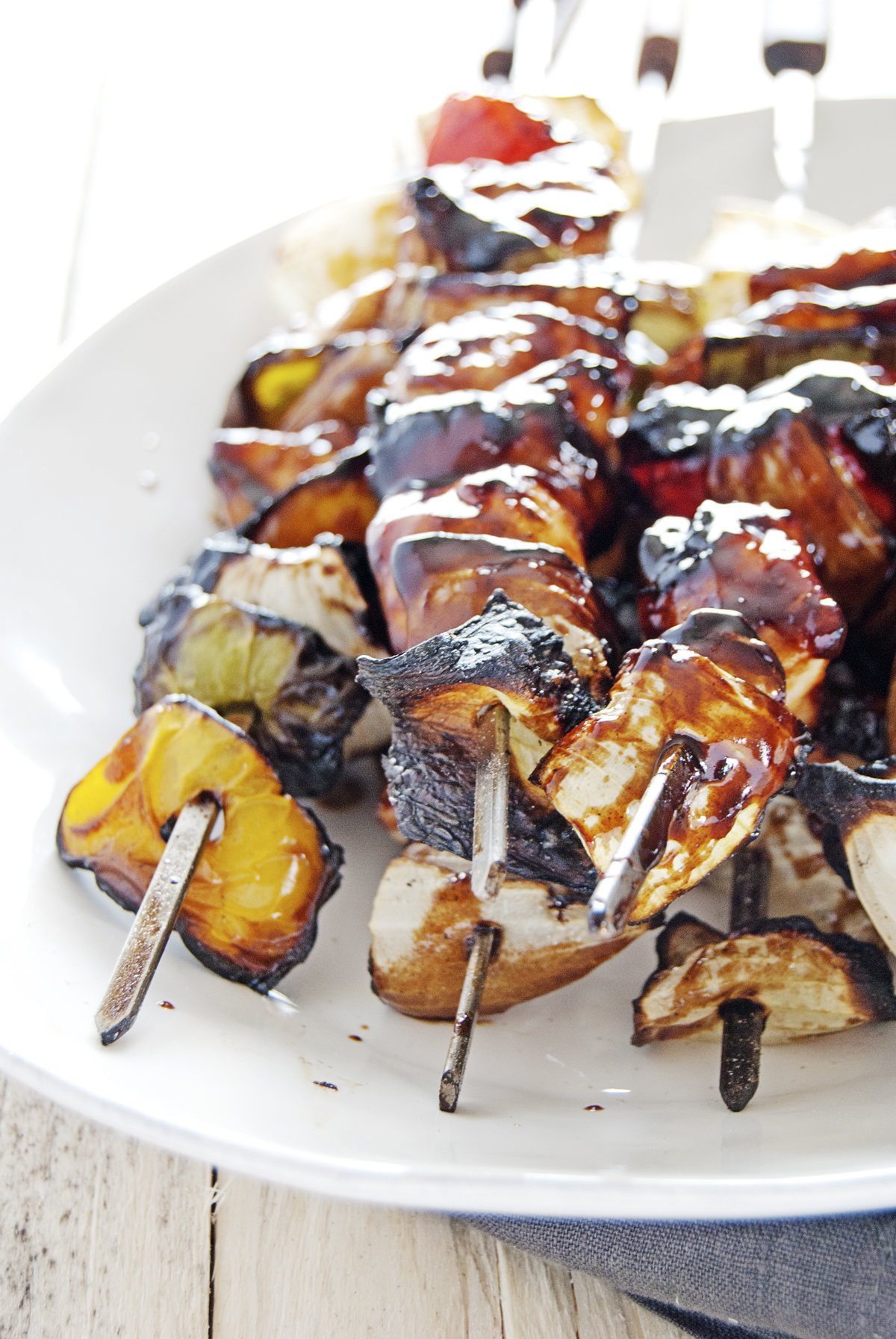 Today is an exciting day! A close family friend of ours is getting married tonight, and I couldn't be happier for her! This seems to be the summer of weddings: this will be number five and we still have two left in the season! 🙂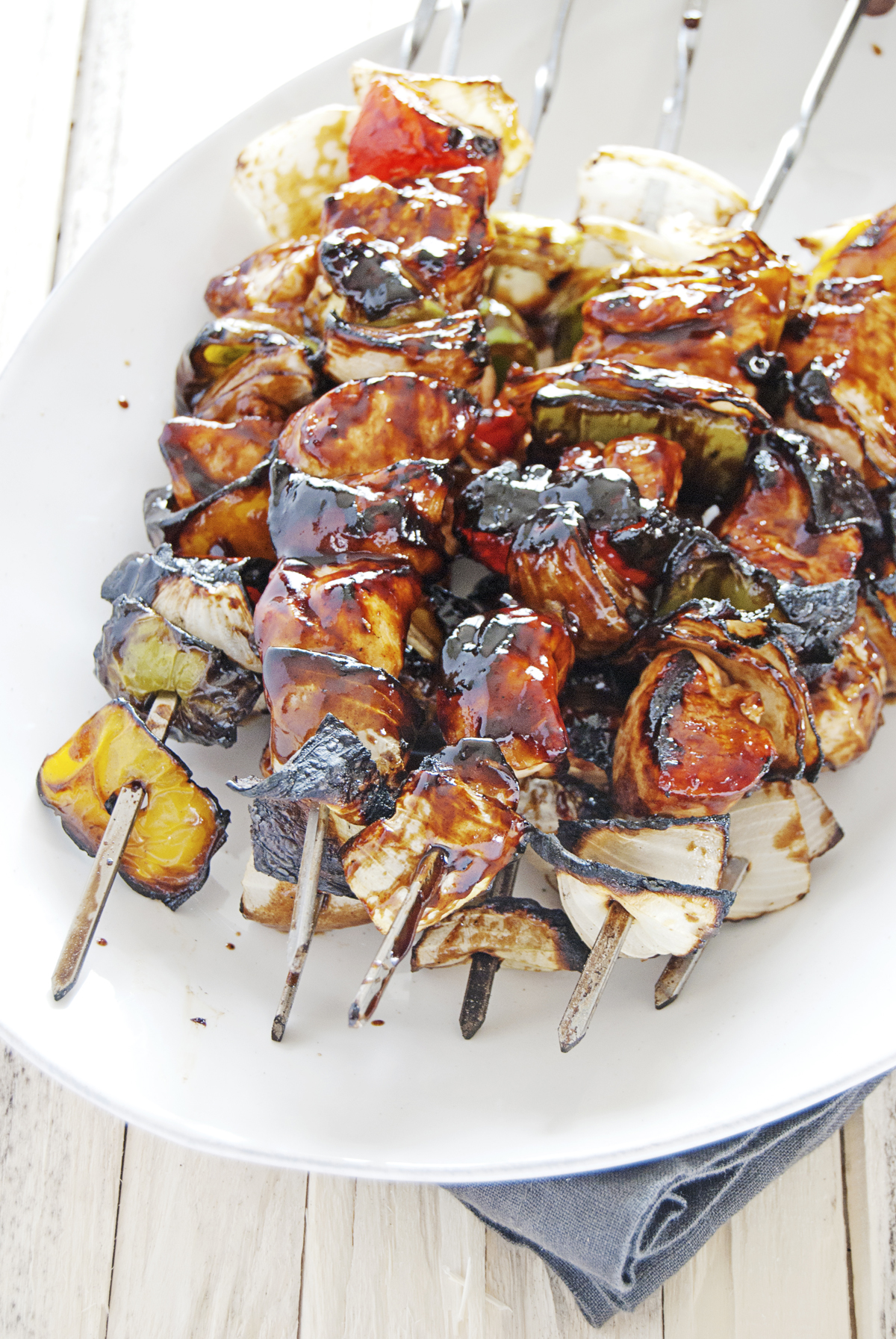 But even if you aren't celebrating a wedding today, you should definitely be celebrating these beautiful late summer days! Get in your last nights of grilling because I promise you it will be cold soon! And there is no better way to celebrate the grill than with a simple delicious recipe like my BBQ chicken skewers. I filed some skewers full of chicken, bell peppers, and red onions and slathered them in a quick glaze of balsamic vinegar (yum!) and barbecue sauce. Use your favorite barbecue sauce here, and let it simmer with some balsamic vinegar until it's nice and thick and delicious. The sauce gives a perfectly sophisticated flavor profile to this backyard grilling favorite!
Related: Grilled BBQ Chicken Thighs with Scallions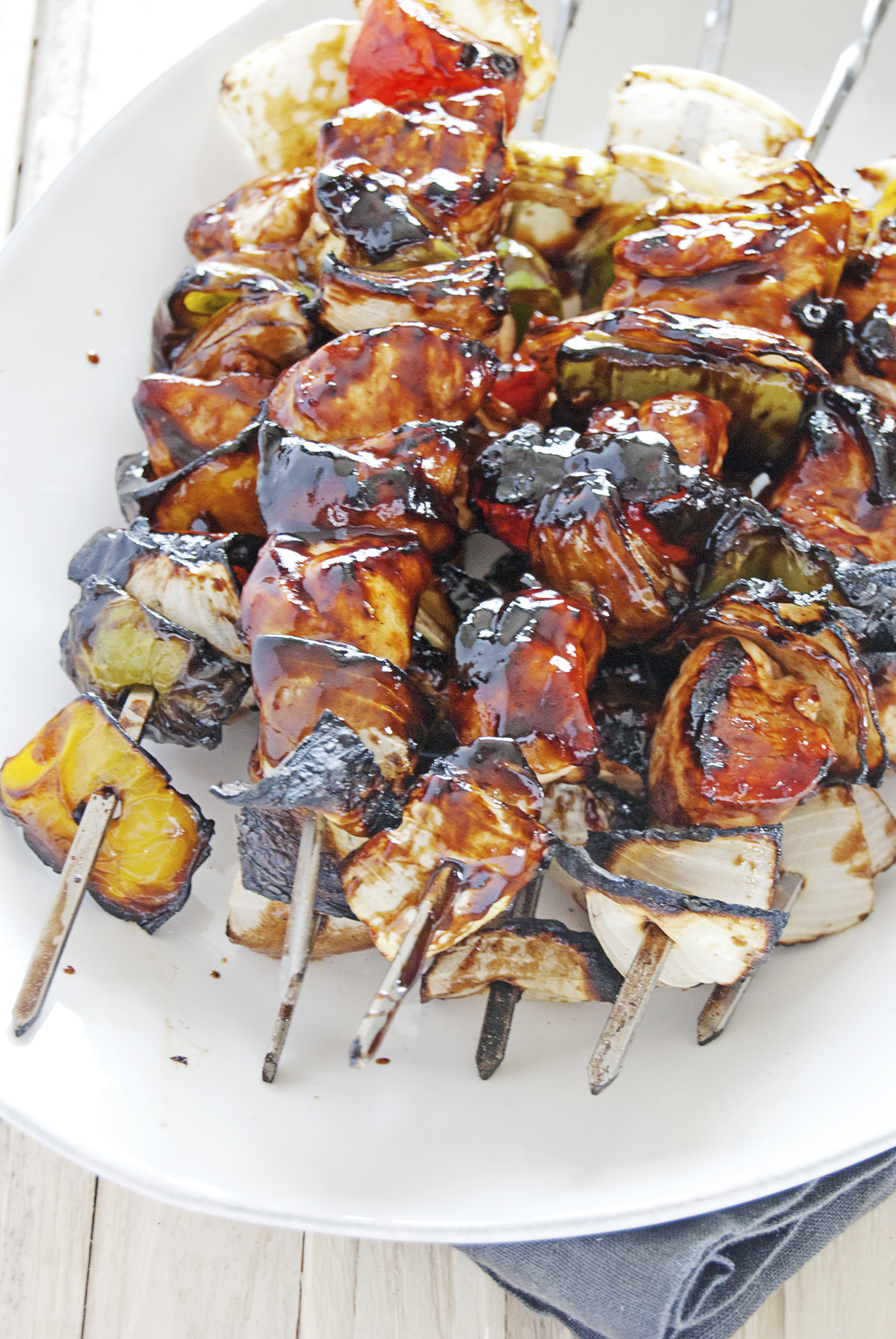 Now it's your turn: what's your favorite recipe for grilling in the summer? Share with me by commenting below: I'd love some more ideas on what to grill before it starts snowing later this year!