It's taco time, you guys! Today I'm sharing my recipe for these slow cooker Asian chicken tacos, with pickeled carrots and homemade crema!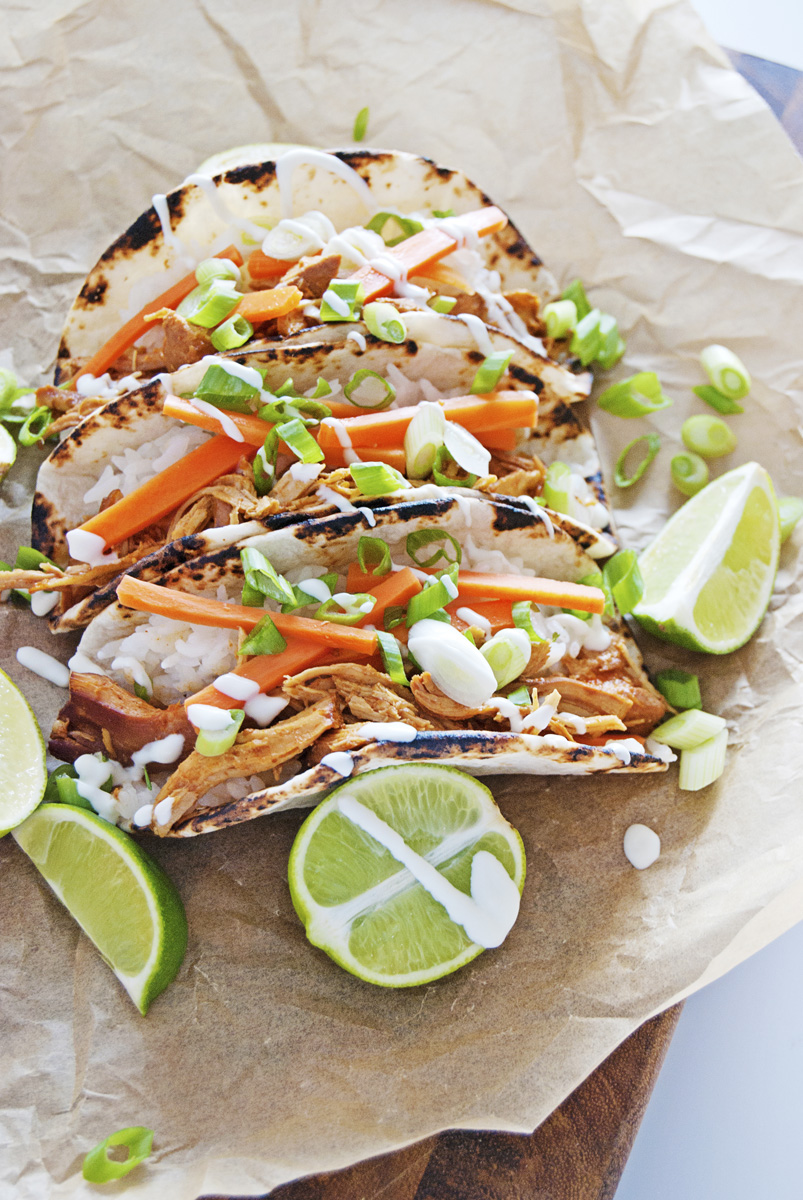 This post may contain affiliate links. Please click here to read my full disclosure policy.
We got so many cool new gadgets as gifts for our wedding shower and wedding over the past few months – we are so blessed to have such amazing family and friends! One of my favorites is our new slow cooker, and I wasted no time breaking this baby out of the box to make these shredded Asian chicken tacos!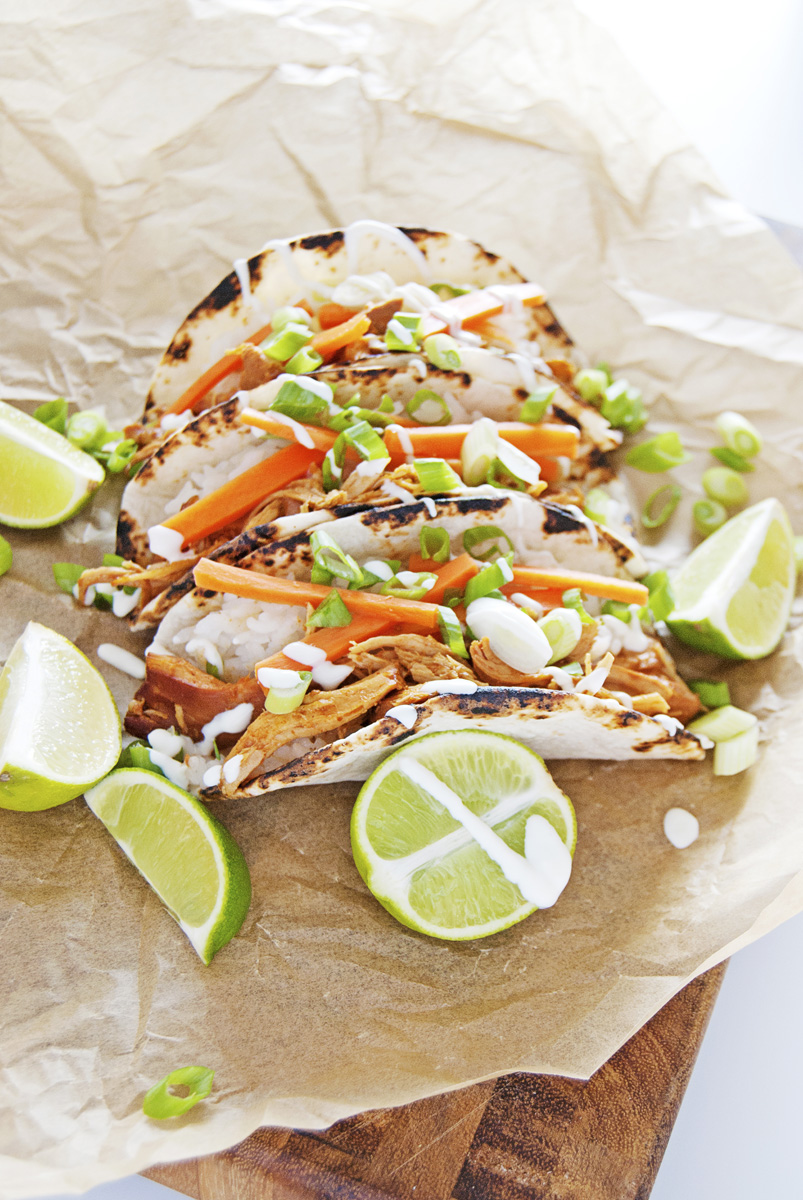 It's really quite amazing: load up the slow cooker with plain old chicken breasts and a bunch of delicious ingredients – like soy sauce, gochujang, ginger paste, garlic paste, and hoisin sauce – and let it stew for 4 hours. And you are left with tasty, flavor-packed shredded chicken to load into your charred tortillas!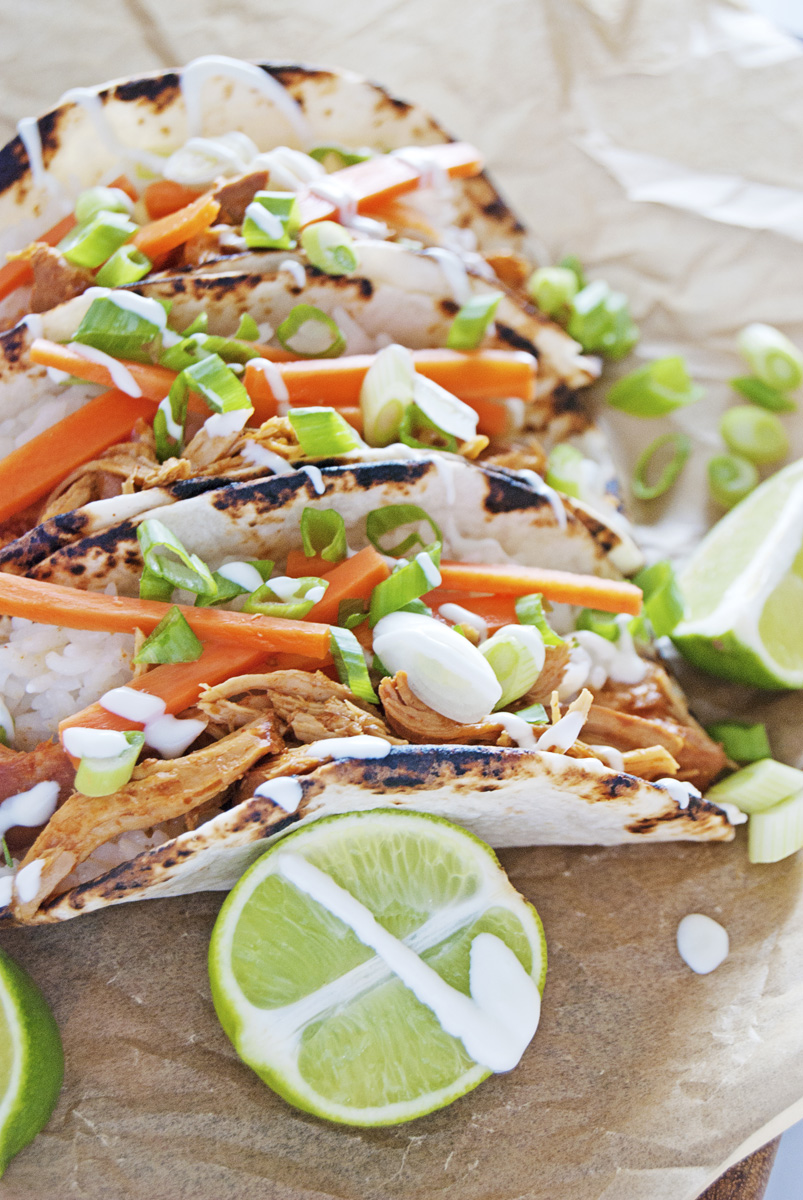 To pair with this luscious shredded chicken, I made some simple white rice to put down underneath the chicken. It provides a beautiful base that soaks up all the tasty juices from the chicken. I also love to pair lots of fresh ingredients with my tacos, and so I put together a quick pickled carrot to top the shredded Asian chicken tacos with. I also prepared a simple crema, which is just about my favorite thing to put on tacos, for real! Crisp green onions also provide a fresh finish to the dish.
Related: 10 Ingredient Roasted Sweet Potato Tacos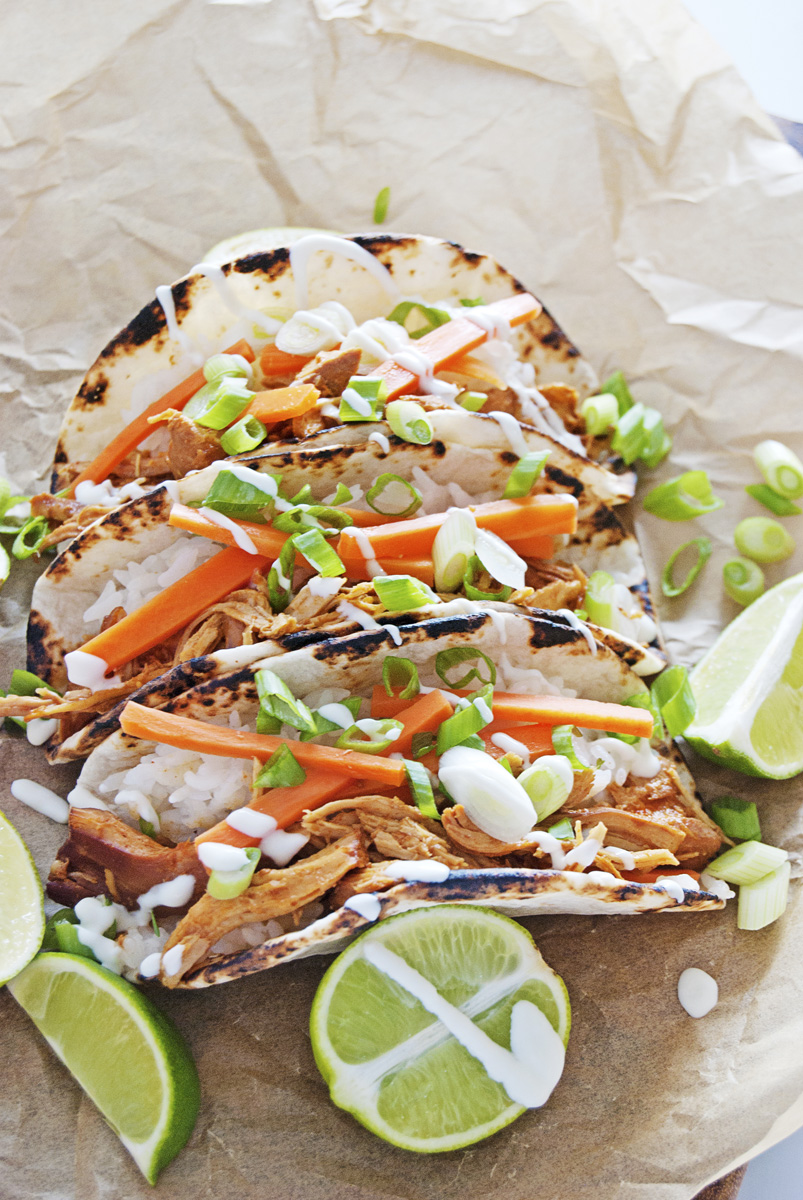 Now it's your turn: What is your favorite use for your slow cooker? Share with me by commenting below – I can't wait to hear your ideas!