Oooh it's been chilly! These cool winter nights call for nice hot comfort food, and tonight I'm putting a twist on a classic by sharing my recipe for Asian butternut squash soup, with a creamy ricotta crema!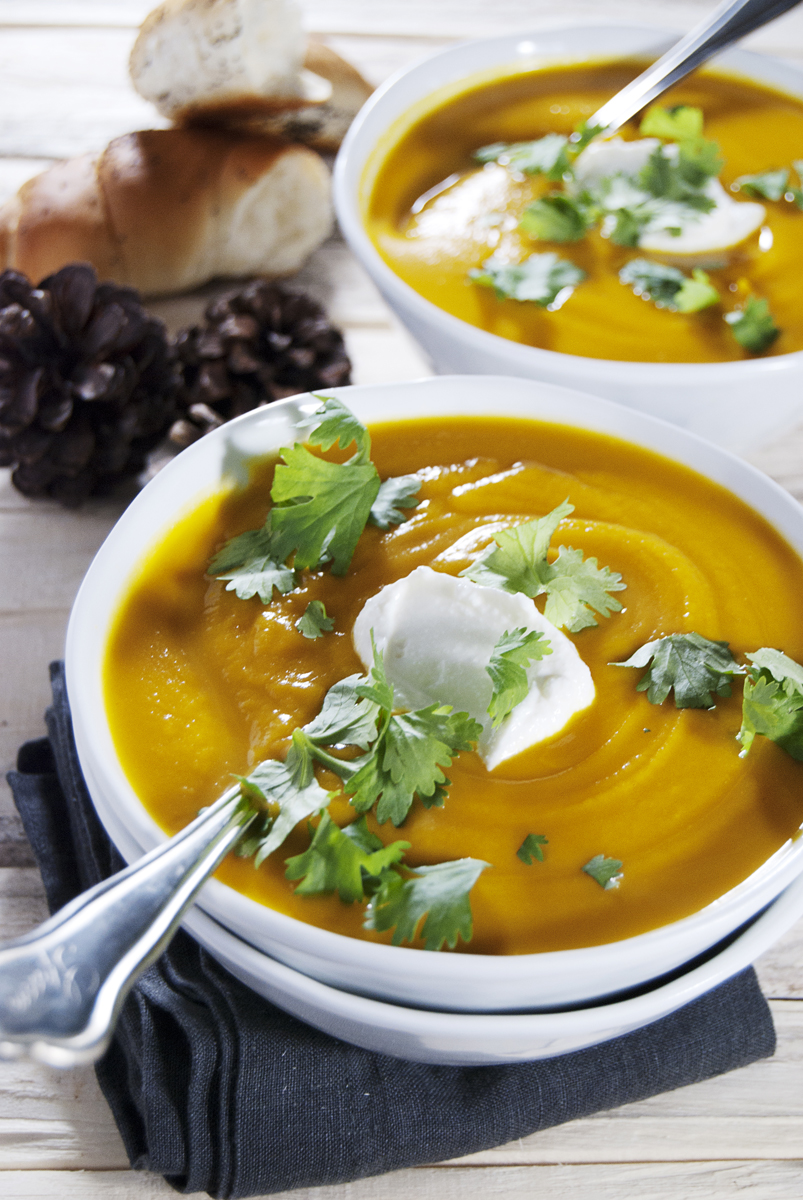 This post may contain affiliate links. Please click here to read my full disclosure policy.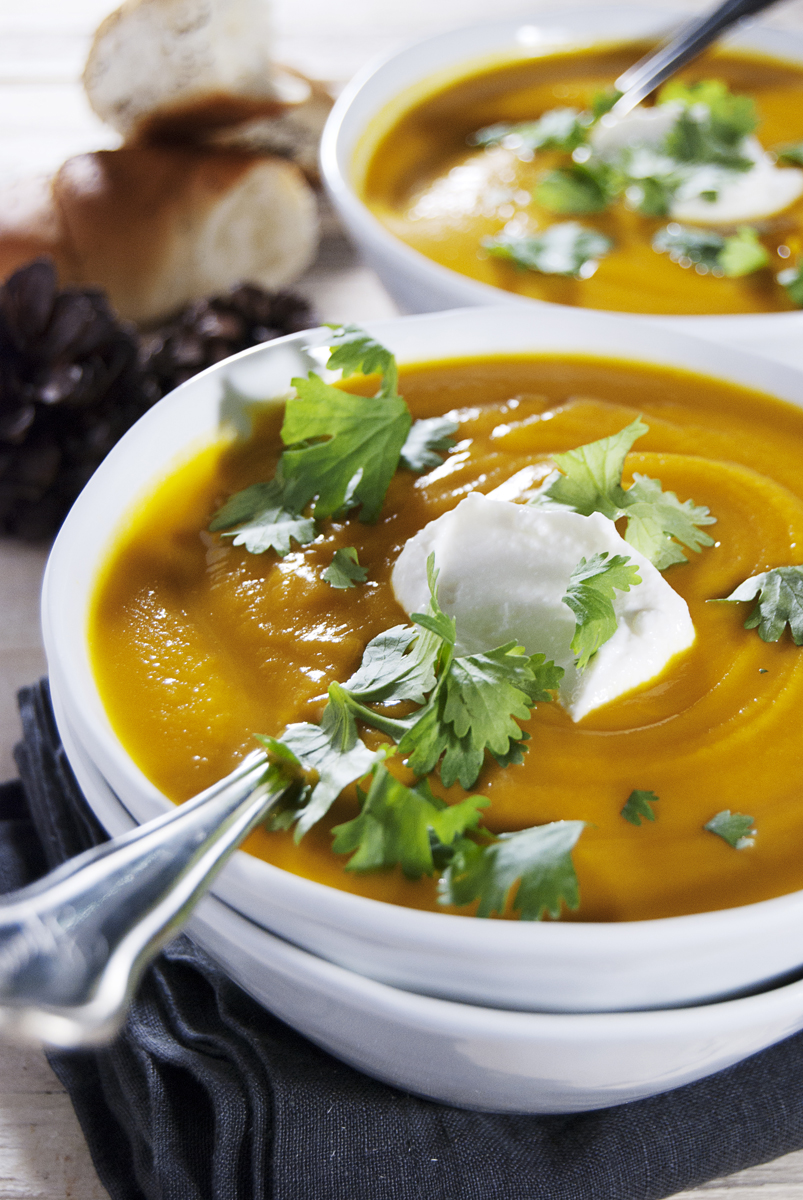 What an insanely busy week. I mean insanely busy! Did you guys feel the same way? I had two of the busiest nonstop days at work I've had in a long time, and I need a nice cozy weekend today. This soup is just perfect for that! I absolutely love a good homemade soup like tomato, carrot, or in this case: butternut squash! I paired it with some tasty Asian flavors, including ginger, fish sauce, sesame oil, soy, and hoisin. They give the butternut squash such a luxurious flavor! I paired the soup with a creamy ricotta crema for a refreshing touch, fresh cilantro, and crusty bread on the side for dipping, of course!
Related: Goat Cheese Ravioli with Roasted Carrot Soup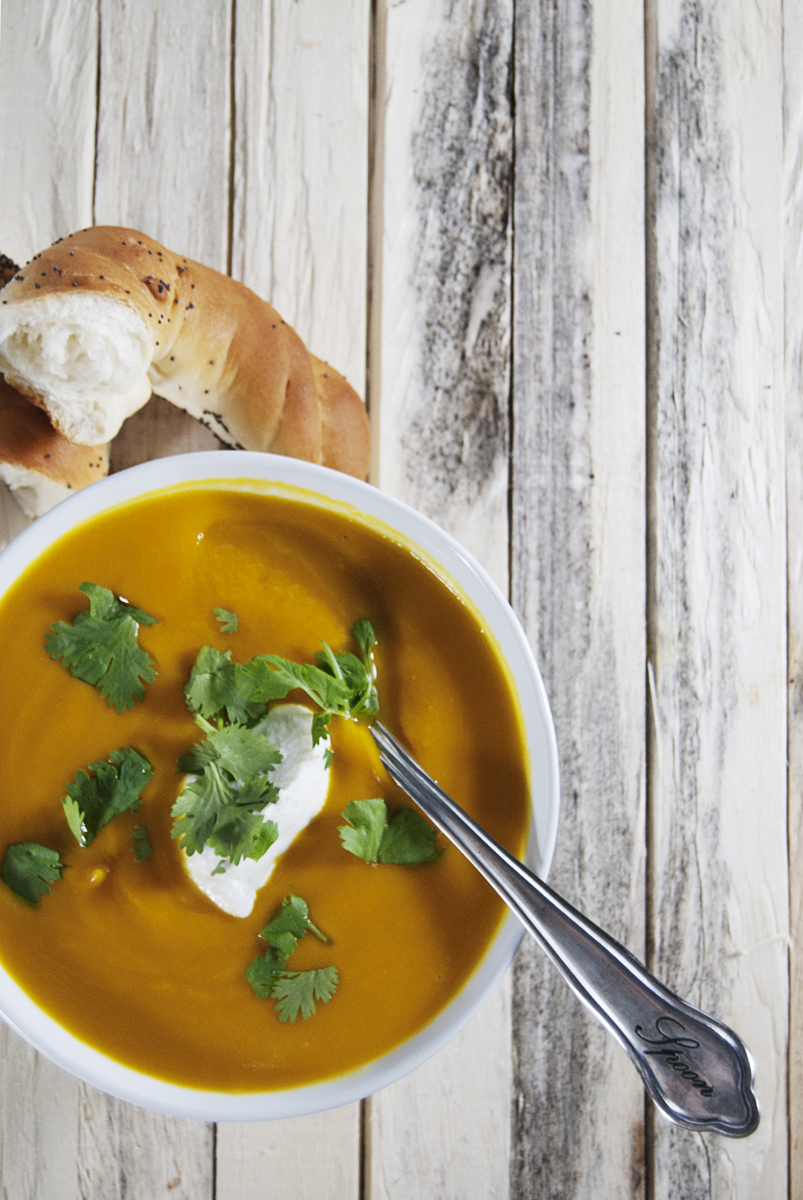 Now it's your turn: what is your favorite winter comfort soup? Share with me by commenting below!