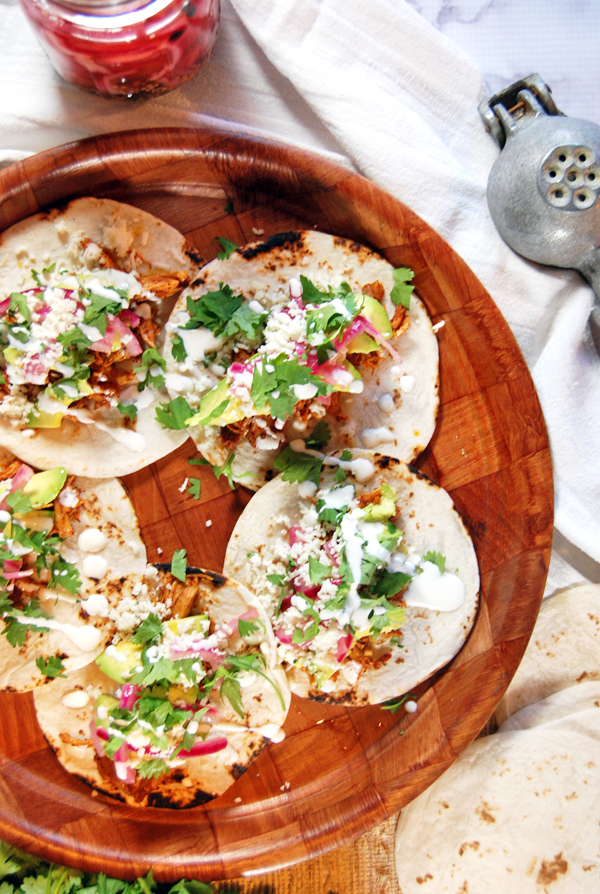 Those of you who read the blog on a regular basis know how obsessed the fiancé and I are with Guy Fieri's Diners, Drive-Ins and Dives on The Food Network. There are so many incredible restaurants and recipes on that show that I want to try, and it is one of my favorite sources for recipe inspiration! Recently he visited an authentic Mexican restaurant where he came across dishes made with achiote paste. This brilliant red paste gave such an incredible color to the food that I wanted to give it a try too!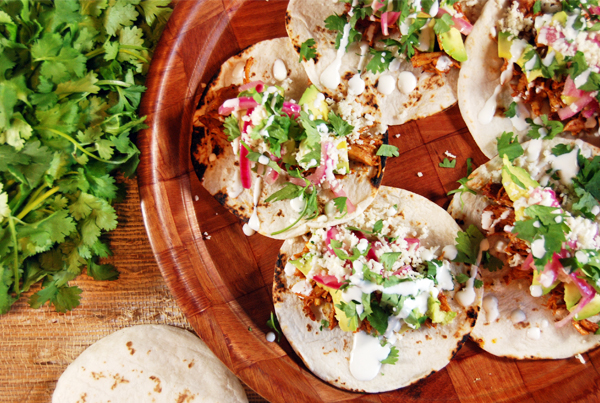 Achiote paste is made from annatto seeds, which in turn come from achiote trees. The seeds can be used to impart a brilliant red or orange color to all types of food, and they are even used as commercial coloring agents. The seeds can be ground down and mixed into a paste with oil, vinegar, and salt, which is sold as achiote paste.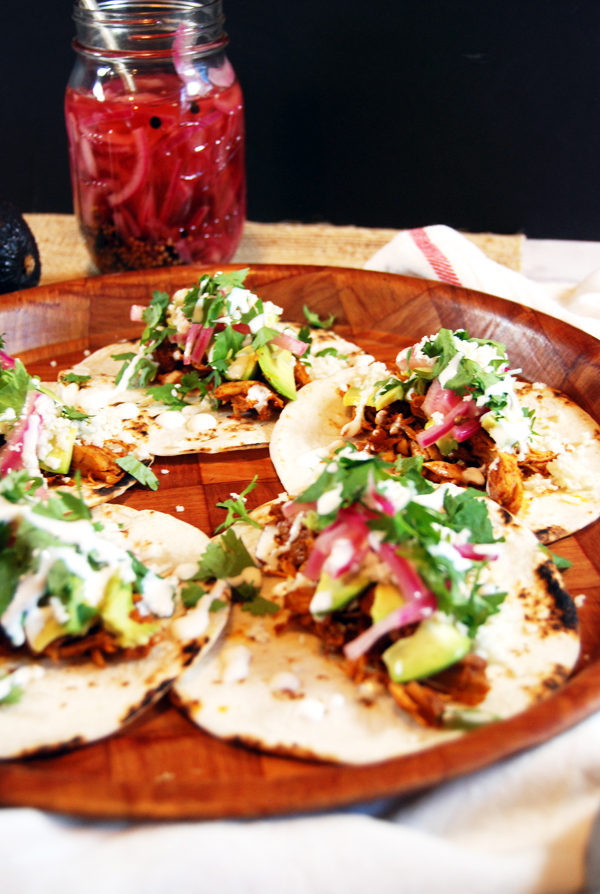 The achiote paste tastes fairly mild in terms of spiciness and heat, but does bring an earthy and almost citrus-y flavoring to a dish, in addition to its amazing red color. Because there is not too much heat in the product itself, I chose to round out the flavoring of the meat filling with spices such as ancho chili powder (my new favorite chili powder, apparently) and red chili powder, as well as some more earthy flavors like cumin and coriander.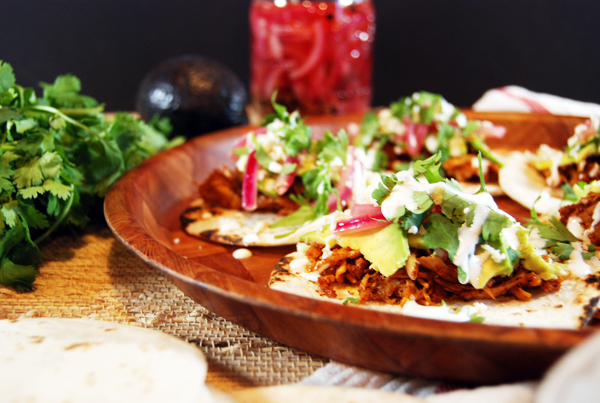 And what's a great taco without a quick pickle to top it with? My fiancé turned to me the other day and said, "you really love your quick pickles, don't you?" I did not realize until that moment, but he is totally right. Quick pickle recipes are so easy to do and they add that special touch of handmade love to a dish and round everything out with a touch of vinegar. You can literally quick pickle almost any type of vegetable and add it to your tacos!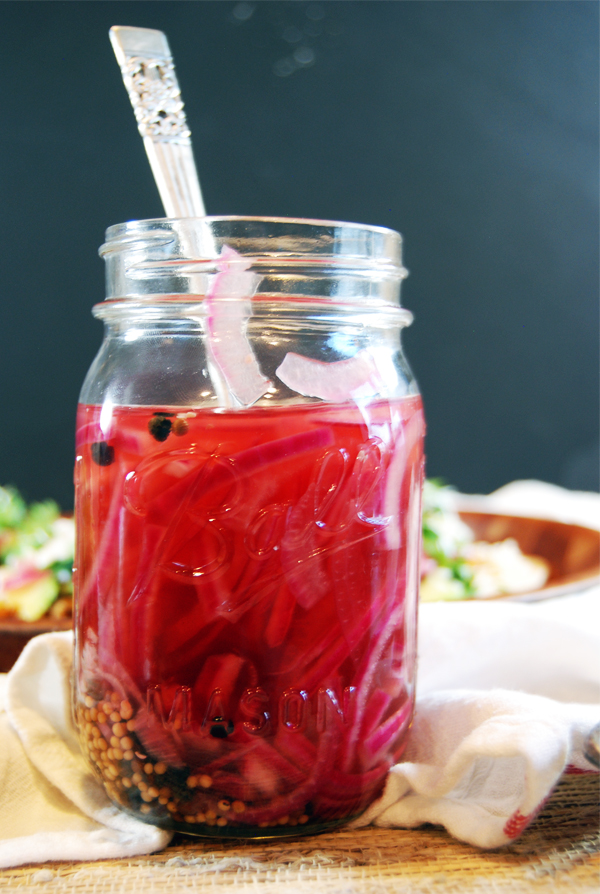 Add thinly sliced avocado, salty cotija cheese, and a delicious homemade crema and you'll want to eat these tacos every night of the week.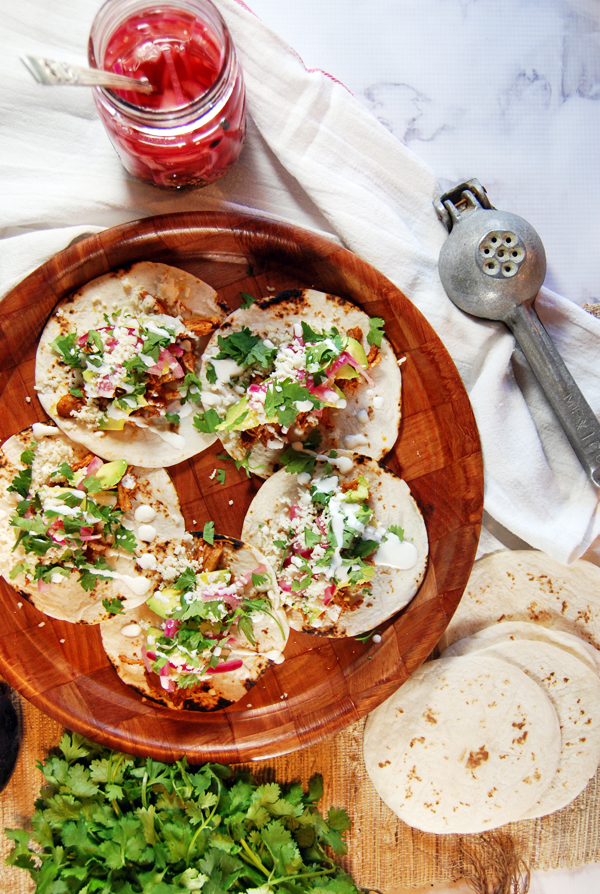 The bottom line of this blog post is that if you are down with tacos in the same way that my fiancé and I are (aka would eat them for every meal if it was socially acceptable), you must try this recipe. Purchase the achiote paste online here if you are having trouble locating it in your local grocery store's international aisle, and whip up these incredible shredded chicken tacos for dinner soon!
Now it's your turn: What is your favorite taco flavor combination? I am always looking for new taco recipes to try, so let me know below what your recommendations are!
Looking for more taco recipes? Be sure to join the email list because there will be plenty more in the future!
[optin-cat id="1965″]
And check out these Mexican recipes: