I love love LOVE a good chicken wing recipe, and today my recipe for 5 ingredient baked ranch chicken wings will be your new favorite chicken wing dish!
This post may contain affiliate links. Please click here to read my full disclosure policy.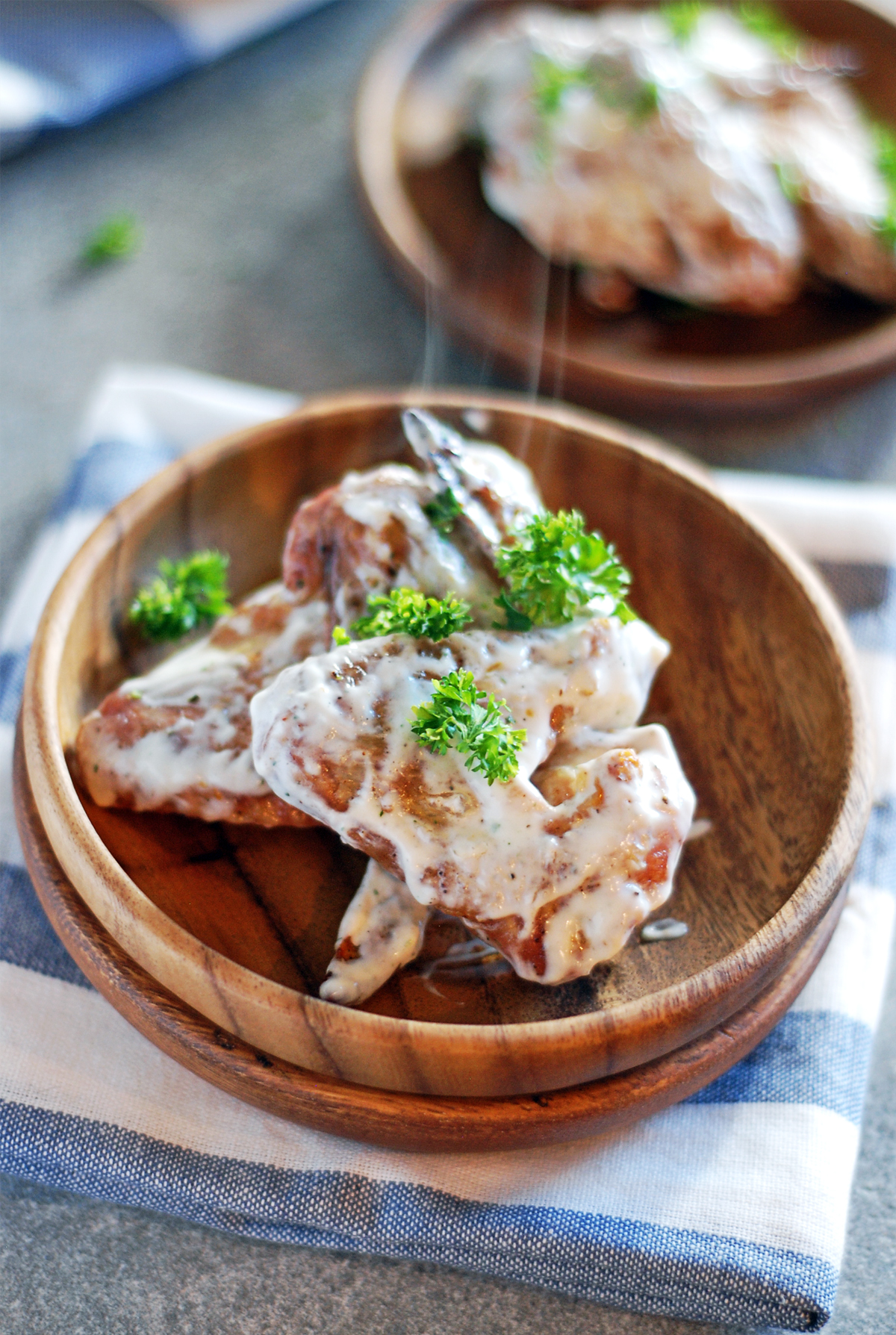 What is it about chicken wings? They're a tasty and familiar type of meat, but wrapped up in these delicate little packages that are just so fun to eat that I'm willing to pay the extra money for them over drumsticks. The ritual of breaking apart the wing from the drumette, of nibbling the crispy skin of the wingtip (do it people, it's delicious). They're just so darn good!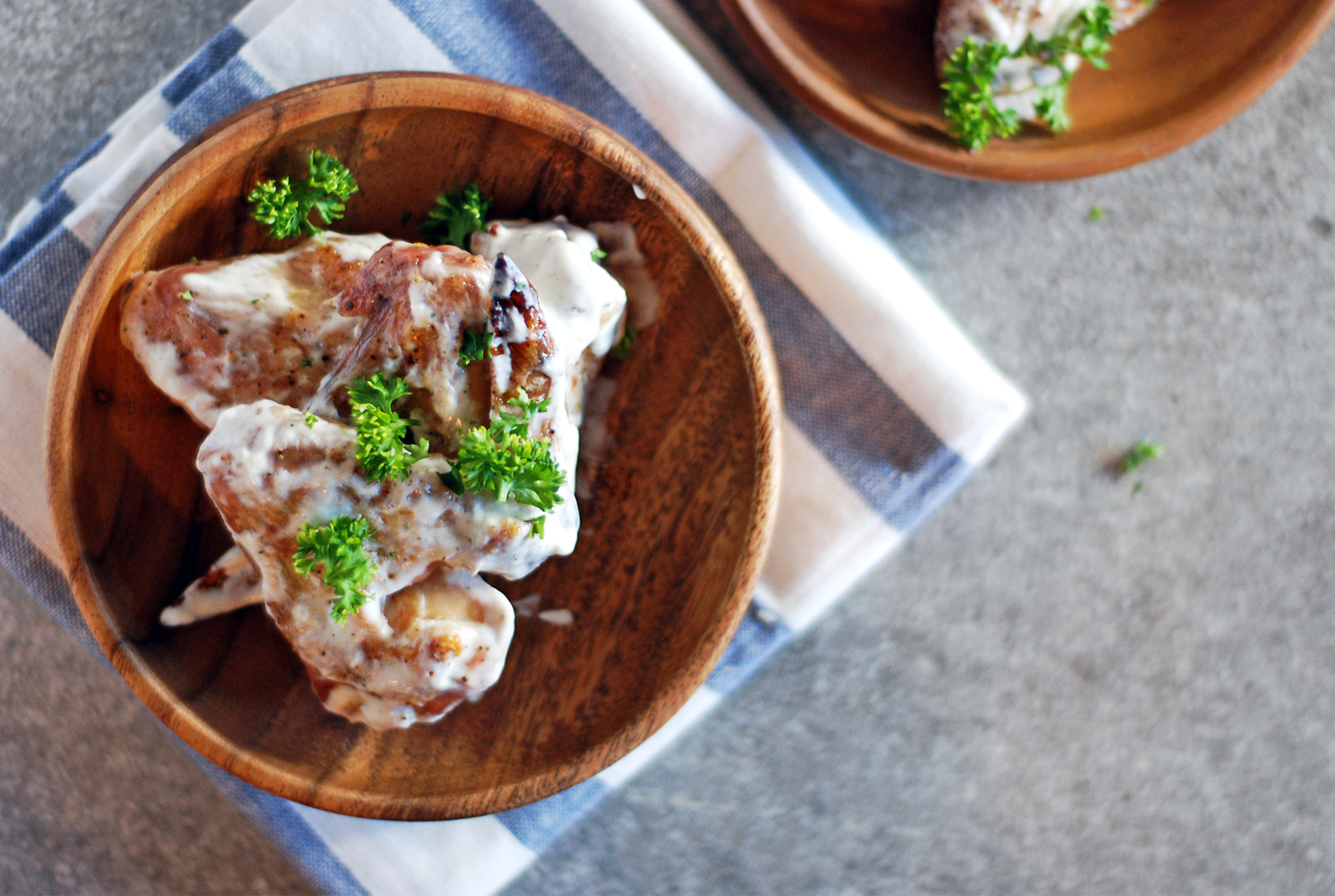 And I'm always on the lookout for tasty simple chicken wing recipes. Today I have one that takes just five ingredients! I know. Technically, technically speaking, it's 8 ingredients. But if you don't have olive oil, salt and pepper in your pantry already… click here to get started with this glorious thing we call cooking! Today I'm harnessing the powerful goodness that is the "Ranch salad dressing mix packet" and throwing it into a creamy Greek yogurt and mayonnaise based sauce. After roasting in the oven until browned and crispy, the wings then get drenched in this glorious sauce! Mmmmm!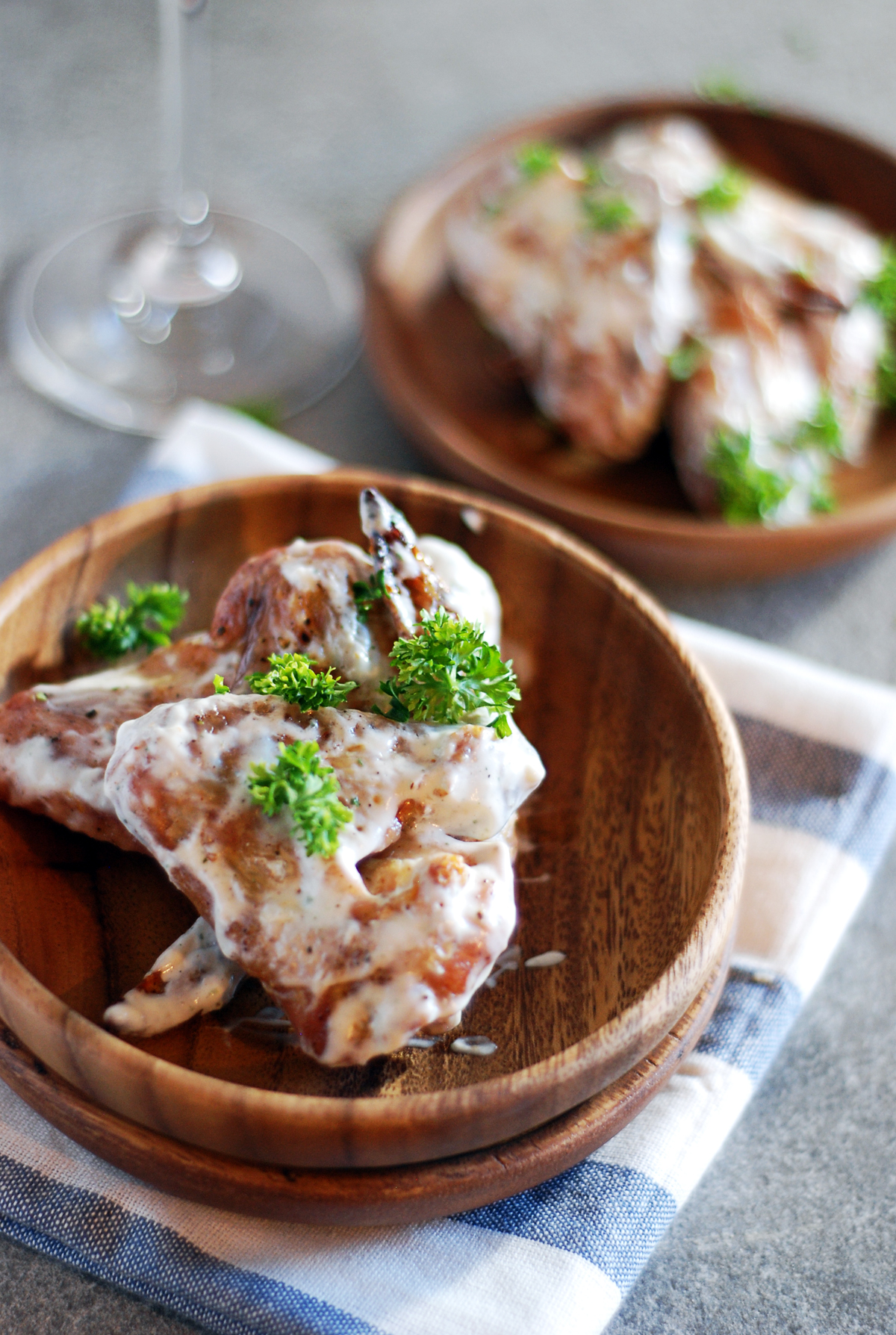 Check out some of my other tasty chicken wing recipes (and their perfect side dishes!) here:
Related: Barbecue Chicken Wings with Linguine in Pan Sauce
Related: Spicy Parmesan Barbecue Chicken Wings
Related: Chopped Broccoli Salad with Poppy Seed Dressing
Related: Creamy Tarragon and Roasted Garlic Pasta Salad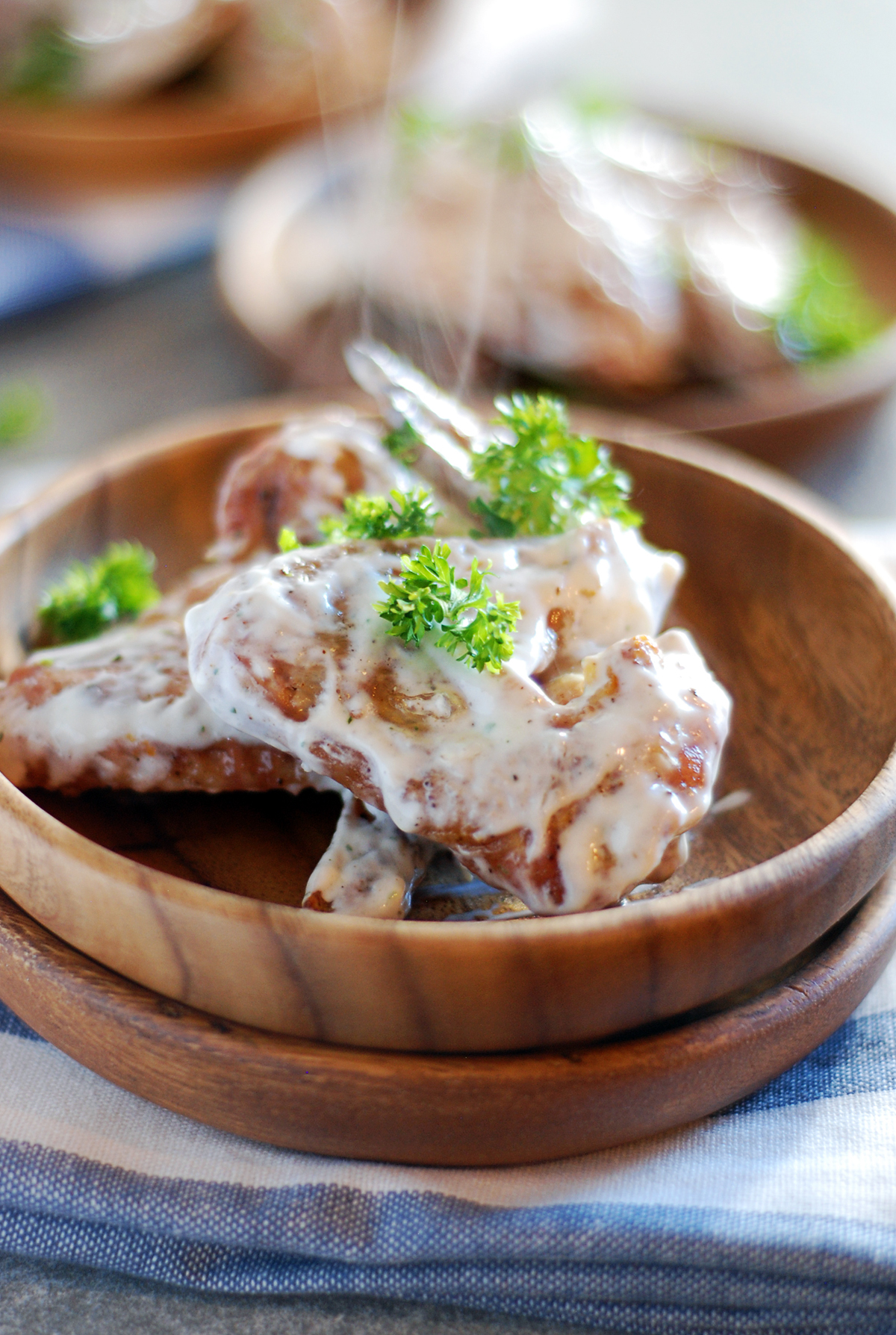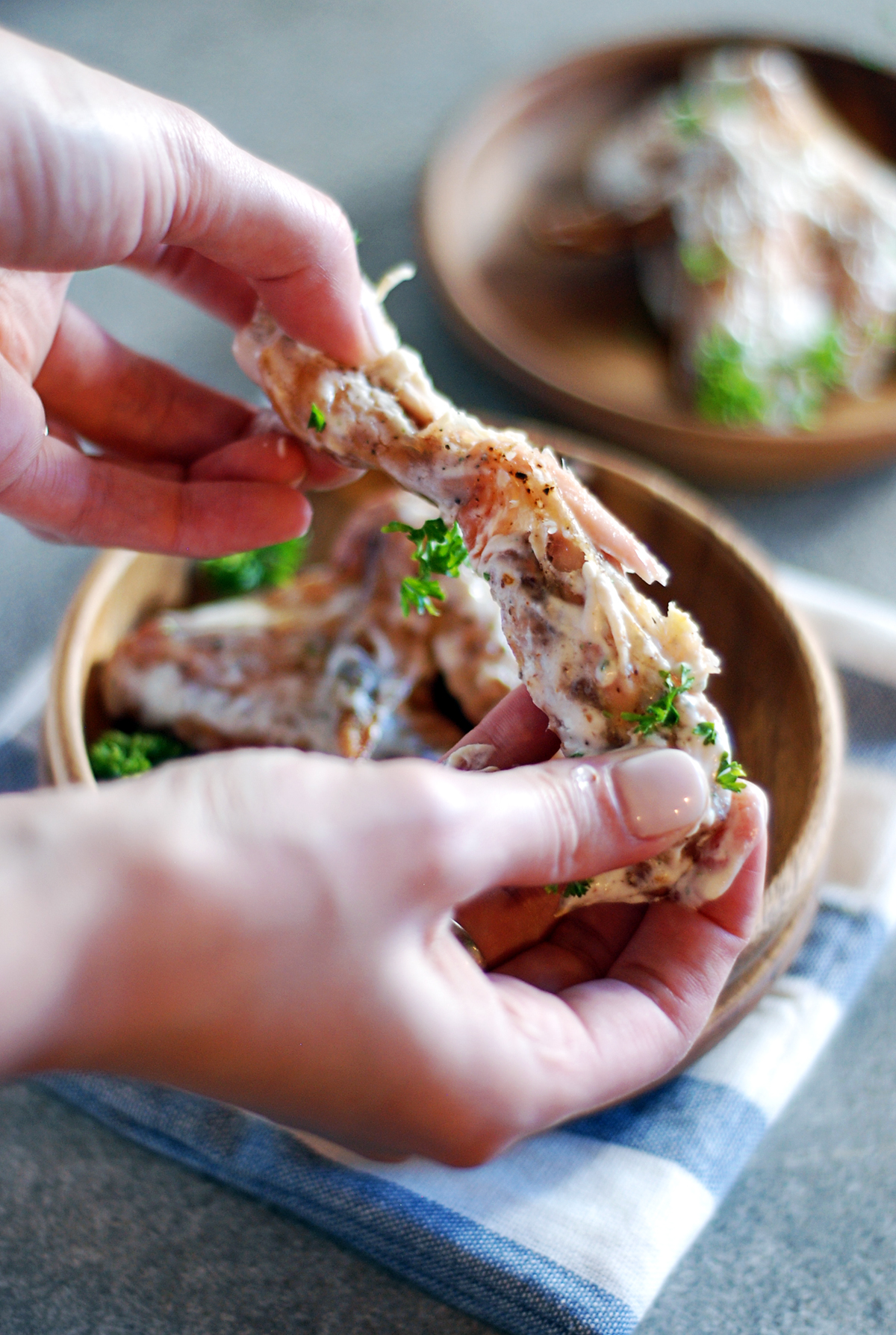 Now it's your turn: share with me below your all-time favorite chicken wing recipe! I'm always on the lookout for new ideas, so I would love to hear how you prepare these tasty morsels!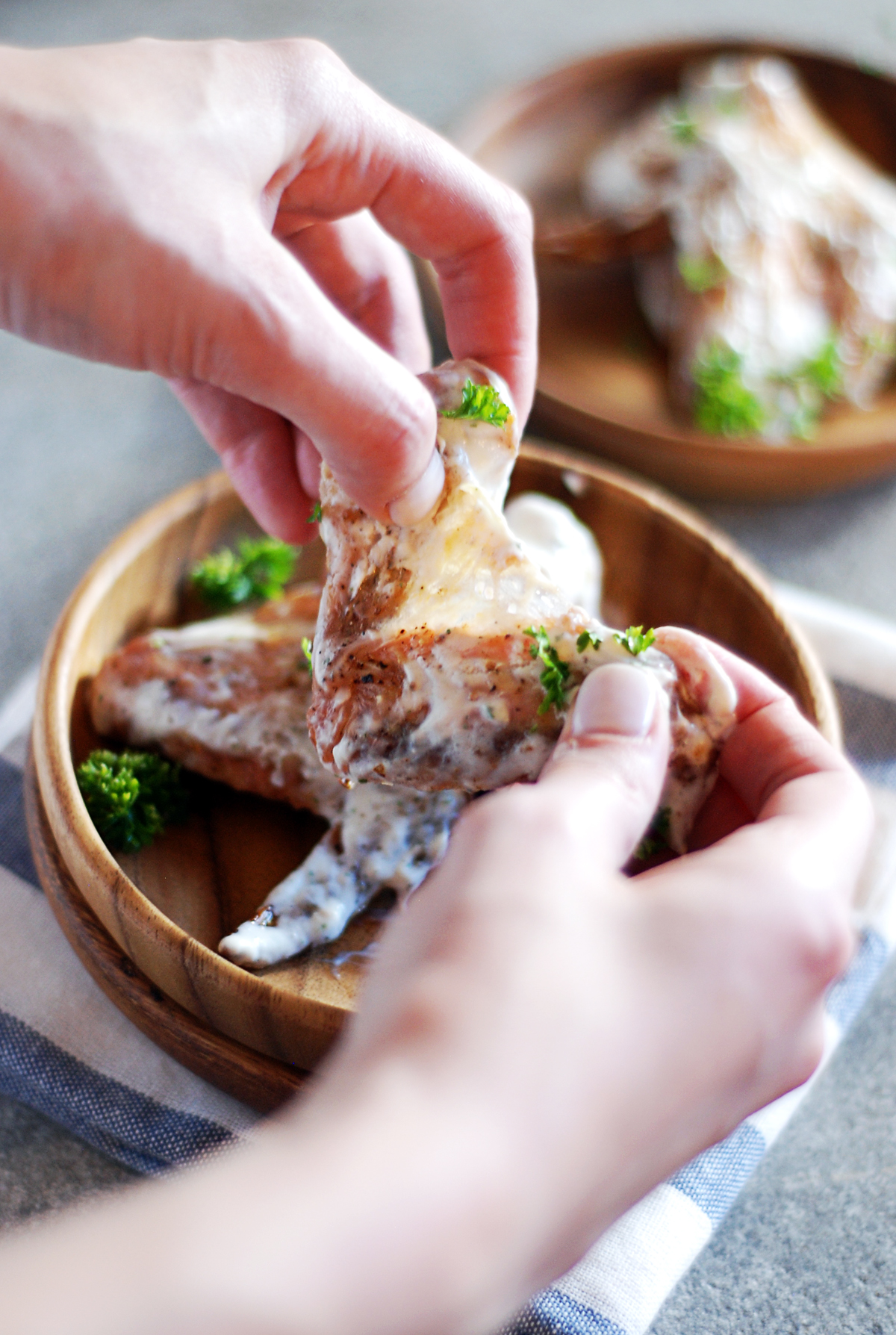 [optin-cat id="1965″]